Sting factor: Aaron Henry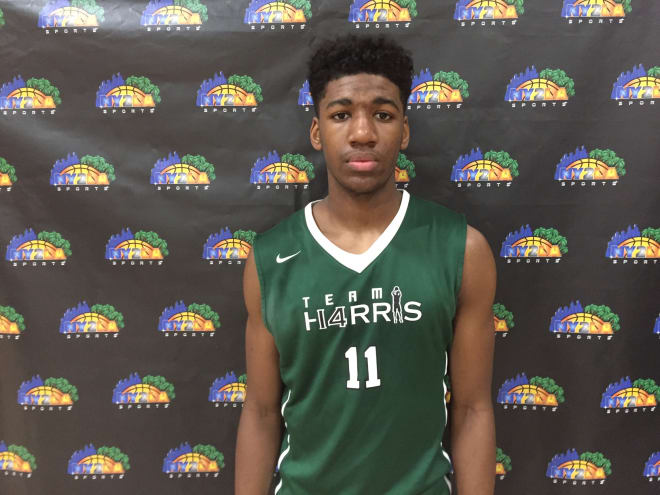 Aaron Henry, one of the top breakout performers from the July evaluation periods and now a member of the Rivals150, committed to Michigan State on Monday. Bringing excellent versatility and a blue-collar mentality to East Lansing, Tom Izzo has put together another strong class. However, where do Henry's other four finalists, Illinois, Butler, Xavier and Ohio State, go next?
RELATED: Bossi's Starting Five

BUTLER
Sting factor: 9
This one hurts the most for the Bulldogs as Butler was the first power conference program to offer Henry this summer and keeping the local recruit at home was a priority for first year head coach Lavall Jordan. Henry would have been the ideal replacement for Kelan Martin, thriving as a small ball four-man or a versatile small forward.
However, Butler was proactive in remaining involved with a few other talented wings. Last weekend, it hosted Miller Kopp for an official visit and while he will visit Northwestern next weekend and recently visited Texas A&M, Butler remains in a good spot. They did offer Hunter Tyson earlier in the summer and while they did not invest a ton of time with the North Carolina native, they could jump back into the mix. The miss on Henry makes it that much more important that they land Kopp, a 6-foot-5 wing that will likely sign this fall.
ILLINOIS
Sting factor: 5

Illinois has yet to strike in the 2018 class as first-year head coach Brad Underwood needs to kick things off this month before things get dire. While they sit in a decent position with a few other players this fall, missing on Henry hurts a little, but their chances of landing him were never strong.
The Illini will now focus on their top two targets — Chicago native Talen Horton-Tucker and Landers Nolley. Illinois hosted Nolley on an official visit last weekend. Illinois has also offered Canadian Keshaun Saunders, and they may begin to recruit Tim Finke more. Finke is a small forward that is the younger brother of redshirt junior big man Michael Finke.

OHIO STATE
Sting factor: 8
Just like with Butler, missing on Henry hurts. Ohio State was ready to host Henry next weekend but now will have to focus more of their time and attention with other wings on their board. Justin Ahrens, a former OSU commit that backed off his initial pledge to the Buckeyes following the coaching change, will receive an in-home visit from Chris Holtmann on Thursday before OUS hosts him on Sept. 22. Ohio State will also bring in Darius Days, a combo forward from Florida, the same weekend as Ahrens, and will continue to hastily pursue Talen Horton-Tucker.
While the Buckeyes would love to add at least one wing prospect this fall, they are more focused on their backcourt as they pursue the Rivals150 guards Noah Locke, Luther Muhammad, Mike DeVoe, Bryce Hamilton, Eric Ayala, Duane Washington Jr., and Elijah Weaver.
XAVIER
Sting factor: 7

The Musketeers have a giant void to fill on the wings thanks to the pending departures of star seniors Trevon Bluiett and JP Macura. A visit was in line for Henry to Xavier, but now that he has committed to MSU, the Musketeers will look elsewhere.
Luckily, they sit in a good spot with a handful of wings. Coach Chris Mack is conducting an in-home visit with Justin Ahrens on Thursday. A 6-foot-5 scoring wing, Ahrens would be a nice replacement for Macura. He will visit Xavier at the end of the month. This past weekend, Xavier hosted Isaiah Mucius, a 6-foot-7 wing that will visit Wake Forest this weekend. A commitment to one of the two schools is likely to follow. Darius Days included Xavier within his top-five, though he comes more in your power forward variety, but the Musketeers are fighting an uphill battle with the blue-collared forward. Another to keep tabs on is Talen Horton-Tucker; the Chicago native has not set a final list just yet but Xavier remains in a good spot, a position that is much better now that MSU is out of the mix for.