Starting Five: Return paying off for P.J. Washington; Devon Dotson soaring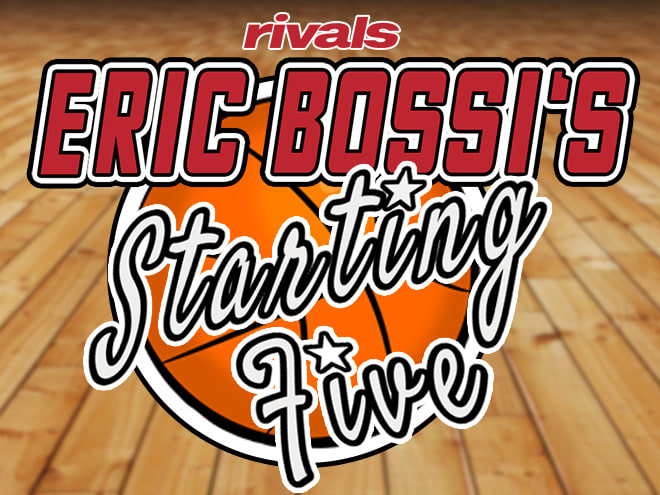 1. P.J. WASHINGTON MAKING MOST OF RETURN TO KENTUCKY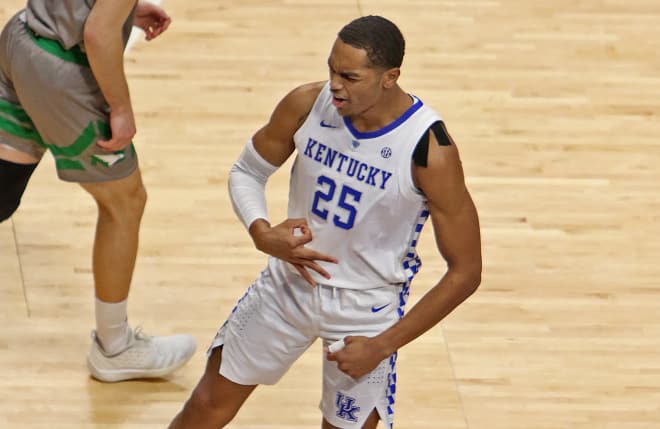 When you are a five-star prospect and you head to Kentucky, the assumption is that it's likely going to be a one-year stop on the way to the NBA. That's surely what P.J. Washington thought and he went through the Draft process and attended 2018's combine after his freshman season. But, unable to secure a first-round promise, Washington made the decision to return to Lexington for his sophomore year.
Lately, Washington and the Wildcats have really benefited.
After beating No. 1 Tennessee on Saturday night, Kentucky has moved to 10-2 in the SEC and Washington has been playing at an All-America level. Washington has gone for 20 or more in seven of his last eight games and has averaged 21 points and eight rebounds while he and his teammates have played their best ball of the season.
Washington has shown growth as a leader, expanded his game facing the game and if he keeps this up, Kentucky has a great chance at making a Final Four run and for Washington, securing a first-round promise in the 2019 Draft shouldn't be an issue.

2. DEVON DOTSON AT HIS BEST WHEN MOST NEEDED
It's been a pretty wild winter at Kansas where Bill Self and the Jayhawks have dealt with key injuries (Udoka Azubuike and Marcus Garrett), NCAA suspension (Silvio De Sousa) and personal leaves of absence (LaGerald Vick). Amidst all that turmoil and roster shakeup, the Jayhawks have emerged from a late January slump that saw them lose three of four to win four of five during February.
The continued development of freshman point guard Devon Dotson has surely helped.

Dotson has had a strong first year in Lawrence but he's been at his best over the last five games while averaging 18.2 points, 5.6 rebounds and 5.2 assists per contest. He's been a reliable jump shooter, he's played intense on-the-ball defense, he's closed out games and he's led his teammates.

He's playing as well as any freshman point guard in America and looking ahead to the next year or two, Dotson looks like he has the opportunity to add to a string of recent All-American point guards from Kansas that has included Sherron Collins, Frank Mason and Devonte Graham.

3. SENIOR JULIUS MARBLE'S RECRUITMENT HAS TAKEN OFF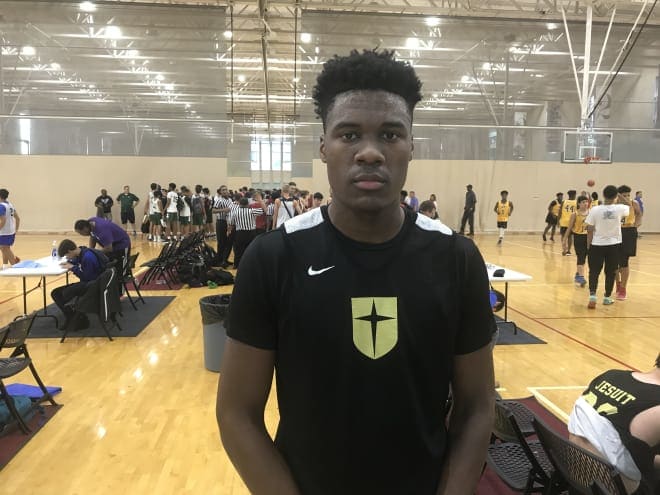 It's the time of year where programs are leaving no stone unturned to find late blooming or under-the-radar talent to sign in the spring. Dallas (Texas) Jesuit senior Julius Marble has taken advantage of an expanded search for talent and has emerged as one of the most highly sought-after unsigned seniors in the country.
A 6-foot-8 interior player with good athleticism, a strong body to build on, the ability to run the floor and a nice looking jump shot, Marble entered the winter with offers from programs including UT-San Antonio, Murray State, Louisiana Tech, Saint Louis and others. More recently, though, Marble has attracted high major attention. Oklahoma State offered at the end of January, then TCU offered and last week Tom Izzo and Michigan State offered the three-star big man.
With all of his official visits at his disposal, Marble will be able to explore all of this new interest. Look for him to set up official visits to the Horned Frogs, Cowboys and Spartans and then potentially choose his final two visits from others like Stanford, Boston College, Illinois, Virginia Tech and Minnesota if any of them choose to offer.

4. TRACKING THE 2019 NBA ALL-STARS
On Sunday night, Kevin Durant won MVP honors while playing for Team LeBron in the 2019 NBA All-Star game.
The No. 2 ranked player in the class of 2006, Durant was one of 23 players named to the game who have played high school basketball in the United States during the Rivals.com era. So, it's always fun to take a look at how those guys ranked in high school.
Of those 23, 18 of them were ranked among the Rivals150 as high schoolers and 14 of the them were five-stars. Khris Middleton and Victor Oladipo were ranked three-star prospects while Kawhi Leonard and Klay Thompson were both four-star prospects who ranked No.'s 48 and 51 in the 2008 and 2009 classes. The five-stars? In addition to Durant and LeBron James; James Harden, Kyrie Irving, LaMarcus Aldridge, Bradley Beal, Anthony Davis, Ben Simmons, Karl-Anthony Towns, Joel Embiid, Kemba Walker, Blake Griffin, Kyle Lowry and D'Angelo Russell were all rated as five-star prospects in high school.
As for the outliers who ranked outside of the Rivals150, well they could form a pretty formidable five themselves. Stephen Curry, Paul George, Nikola Vucevic and Russell Westbrook all rated as three-star prospects while Damian Lillard was only rated as a two star prospect. Talk about outplaying a ranking.

5. KEION BROOKS VISITS KENTUCKY
For a month or so now, it has seemed like five-star forward Keion Brooks has been on the cusp of deciding between home state Indiana, Kentucky, Michigan State and North Carolina. No, Brooks hasn't set a decision date yet, but he did shake some things up by taking a visit to Kentucky on Saturday to see the Wildcats handle Tennessee.
For a while now we have given Indiana the slight edge, but for the Hoosiers and anybody else in the recruitment, the late-in-the-game visit to Kentucky has to be worrisome.
It was a big-time atmosphere, he's a kid looking for a reason to pull the trigger on a commitment and he seems genuinely torn about what to do.
Things like what Brooks saw at UK can certainly leave a lasting impression and in decision mode, it can be magnified.
We're not quite ready to name Kentucky a leader, but from the sounds of it they took a big step forward in Brooks recruitment and they could be looking better than thought as Brooks' recruitment winds down.