Starting Five: Resurgence for Kentucky's Skal Labissiere?
After a rough February, Kentucky freshman big man Skal Labissiere, the No. 1 player in the class of 2015, has had his most promising back-to-back performances since November. A handful of big time players took important visits over the weekend and Purdue may have stolen one out of the state of Texas. We take a look at those subjects and more in this week's edition of the Starting Five.
1. Don't call it a comeback ... yet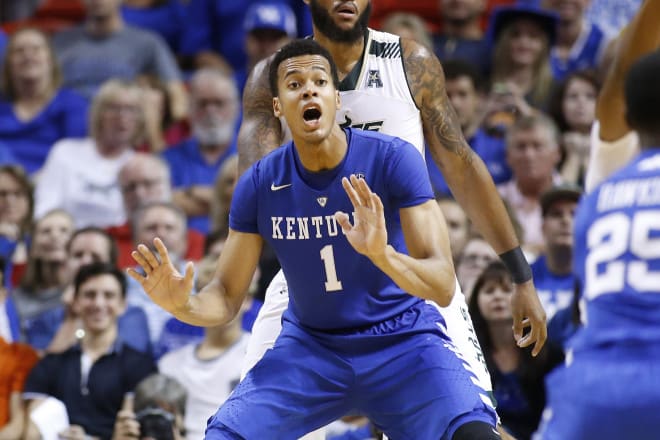 It has already been well established that Skal Labissiere's freshman season hasn't gone quite as expected. Expectations for incoming players as highly regarded as 6-foot-11 Labissiere was in high school aren't often fair.
However, by even the most modest of expectations, 2015's No. 1 player had been having much less impact than expected, averaging just 6.2 points, 2.8 rebounds and 1.5 blocks per game through February.
The month of February was particularly tough as Labissiere scored only 23 points, grabbed 23 rebounds and blocked nine shots during 100 minutes in eight games.
After an 18-point, nine-rebound and six-block effort in a Saturday win over LSU, Labissiere has played a two-game stretch to start the month of March in which he's showing why he was ranked No. 1 coming out of high school.
Playing as a starter the first two games of March after coming off the bench for much of the season, Labissiere has scored 29 points, grabbed 17 rebounds and blocked seven shots. Looking refreshed and confident, he has stroked home mid-range jumpers, he's been active at the rim and he has given the Wildcats an important inside presence as they gear up for the NCAA Tournament.
Clearly it is still too early to say that Labissiere has solved his production problems, but his last two games have been quite promising. If he can continue producing at anywhere near this rate it will likely have a huge impact on UK's tournament fortunes.
2. Three five-stars finish important visits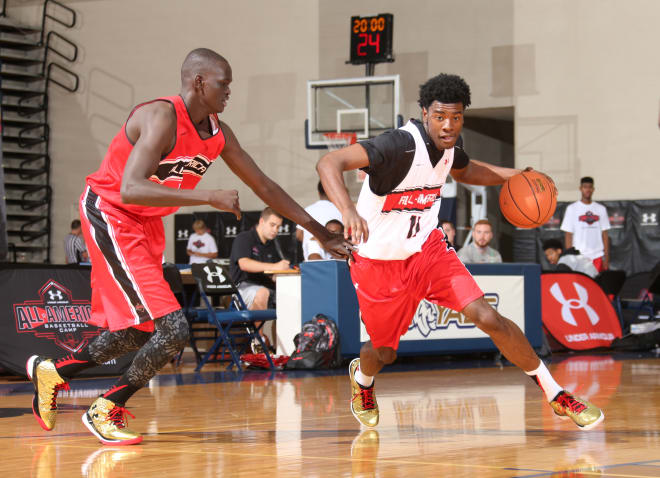 There aren't many five-stars left in the class of 2016, but two of them were on the road this weekend as 2016's No. 1 player Josh Jackson and Thon Maker each took official visits. From the class of 2017, 6-foot-8 wing Kevin Knox made a second unofficial visit to Tobacco Road.
A native of Detroit who has played the last two seasons at Napa (Calif.) Prolific Prep, Jackson completed his official visits with a weekend trip to Michigan State. While in East Lansing, Jackson was joined by potential future teammates Cassius Winston and Miles Bridges.
Behind the scenes Tom Izzo and the Spartans have been picking up steam.
It was just a few weeks ago that we changed our prediction on Jackson's final destination from Arizona to Kansas. We wrote at the time, though, that an official visit to Michigan State could be a game-changer. In the few days prior to his visit, Arizona talk had been heating up again and Kansas still looms. However, with Jackson most likely looking to make a decision within the next month the Spartans have to like that they got the last shot and they have the draw of playing near home with teammates that he's known for years.
While Kansas waits to see what will happen with Jackson, the Jayhawks hosted Maker, as the 7-footer from the Athlete Institute in Canada took his first official visit. The visit to Lawrence was actually the third time Maker has been on campus after visiting in August 2014 and November 2015. He still plans to take official visits to Arizona State, St. John's and Notre Dame but is obviously growing quite familiar with Lawrence. Both Maker and Jackson are expected to play with their teams in the Tanager Sports Grind Session National Championship.
Finally, we have Knox. Ranked No. 7 nationally, the junior from Tampa (Fla.) Catholic made his second unofficial visits in a month to both North Carolina and Duke. Just as he did when he was there in February, Knox toured each campus before attending the second rivalry matchup of the season, this time in Durham. Both the Tar Heels and Blue Devils are high on Knox's list and a second visit could mean that a decision is looming. We will have more with him early this week.
Some other notable prospects on visits were 2017 four-star prospects Markus Howard, Kodye Pugh and Nickeil Alexander-Walker. Howard completed his last of four official visits with a trip to Baylor. Central Arkansas, Arizona State and Marquette were his other visits. Pugh is still on his first visit to Stanford, and Alexander-Walker completed his first visit to Southern Cal.
3. Did Purdue steal one out of Texas?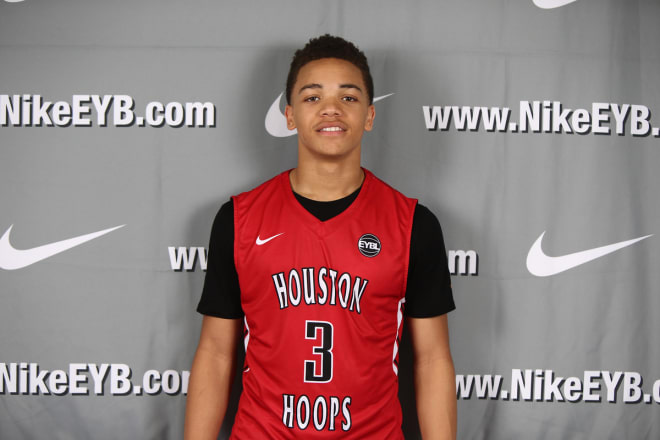 As we continue to monitor state tournaments from all across the country, Rivals150 senior Carsen Edwards of Humble (Texas) Atascocita caught our eye as he moved his team to a state semifinal berth.
Currently ranked No. 134 nationally, the Purdue-bound point guard is looking like a flat-out theft for Matt Painter and company. One of the most competitive seniors that we have seen this season, Edwards is an offensive-minded point guard who showed that he can score off the dribble and from deep.
Athletic, quick and effective at making use of his low center of gravity, Edwards is making a major push for four-star status and looks like the kind of guy that in-state programs are going to regret letting slip away.
4. Kiyon Boyd emerging in 2018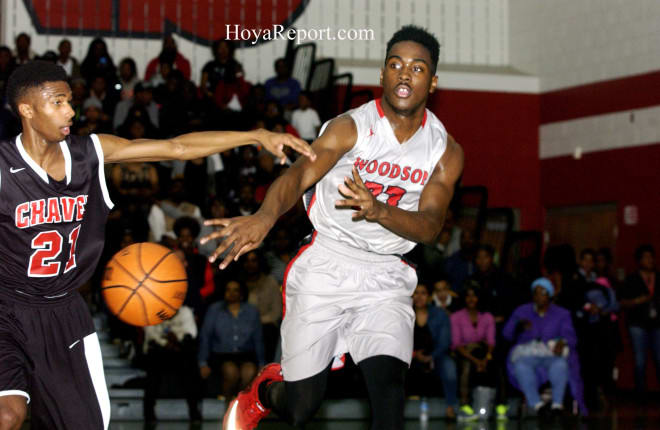 In last week's update and expansion of the 2018 rankings to a top 75, 6-foot-5 shooting guard Kiyon Boyd made one of the most impressive debuts at No. 26 nationally.
A well-built off-guard from Washington (D.C.) H.D. Woodson, Boyd helped his team win the DCSAA championship and finish with a 33-0 record. It was the first time a Washington D.C. public school team had gone undefeated since 1985 and the emergence of Boyd played a huge role.
Boyd averaged around 15 points per game on the season and scored 37 during a double-overtime win in the DCSAA semifinals. For his efforts, Boyd added offers from Cincinnati and Georgetown to go along with previous scholarships from Towson, James Madison, Hofstra and Bowling Green. Others like Kansas State, Maryland and Xavier have been in to see him, and he should be getting more offers soon.
5. Plenty of offers for Moore
Sticking with the class of 2018, Khavon Moore is starting to build up an impressive offer list of his own.
The No. 8 player in the class and a 6-foot-8 small forward at Macon (Ga.) Westside, Moore figures to be one of the biggest grassroots circuits targets this spring. He'll hit the road with the Atlanta Express 16U team and he'll do so already holding offers from Auburn, Oklahoma, Georgia, Ohio State, UConn, Mercer, College of Charleston and Troy.
Moore has already taken unofficial visits to Auburn and Georgia, and according to his godfather, Brian Harden, he plans to take trips to Florida, Florida State and Maryland before the start of April's live periods. Other programs involved include West Virginia, Clemson, Alabama and LSU.