Starting Five: List trimming for pair of 5-stars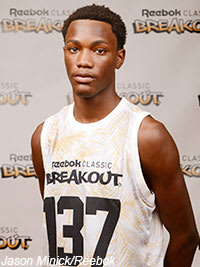 A pair of top-10 prospects have made recent cuts to their lists, and there were some interesting commitments over the weekend. Get the latest on Ivan Rabb, Isaiah Briscoe, Wichita State's 2015 class and more in this week's edition of the Starting Five.
Rabb and Briscoe make cuts
A decision date still looks to be a ways off for No. 7
Ivan Rabb
from Oakland (Calif.) Bishop O'Dowd. Meanwhile on the other side of the country, Roselle (N.J.) Catholic's No. 9
Isaiah Briscoe
looks like he is making a move toward deciding sooner than later.
For much of the fall, news and information about the recruitment of
Ivan Rabb
was hard to come by. The last time we saw the 6-foot-9 power forward he was battling back from an ankle injury and helping USA Basketball's 17-and-under national team win a World Championship.
Word is that Rabb is pretty much back to full strength, and there is now some movement on his recruitment. The bouncy five-star big man has cut his list down to a final five of
Arizona
,
California
,
Kansas
,
Kentucky
and
UCLA
. He also took an official visit to Kentucky over the weekend, and Rabb's mother has confirmed with Shay Wildeboor of the JayhawkSlant.com that he will visit Kansas the weekend of Nov. 7.
For now, it still looks like Rabb will to wait until the spring to make a decision, and he has not indicated a leader.
On the other hand, an early period decision looks to be more and more likely for the 6-foot-3 Briscoe. Briscoe's father confirmed to Rivals.com that the nation's top point guard is down to just
Connecticut
, Kentucky and St. John's.
Briscoe has seen all three officially, and all indications seem to be pointing toward Briscoe making his choice relatively soon rather than waiting until the spring as initially planned. Though UK has certainly made some noise and UConn is coming off a national title,
Steve Lavin
and the Red Storm have always been considered to be right there in the thick of things and there has been a lot of talk about them lately.
Rice doubles up
It was a really good weekend for Mike Rhoades and the
Rice
Owls on the recruiting trail. Not only did they add to what is a sneaky good 2015 class, they got off to a very good start in 2016 when senior combo forward
Marquez Letcher-Ellis
and junior wing
Josh Hall
ended their recruitments.
A three-star prospect who is originally from Houston, Letcher-Ellis is a high flying athlete who has quickness and covers a lot of ground. A senior at Montverde (Fla.) Academy, Letcher-Ellis is a good rebounder, finishes above the rim in a crowd and has lots of potential.
Also a native of Houston, Hall is a four-star prospect who currently ranks No. 67 in the class of 2016. A 6-foot-6 wing at Lynchburg (Va.) Genesis Academy, Hall's strengths are his jump shooting and good size for his position.
Getting back to Letcher-Ellis and the class of 2015, Rhoades and his staff have done a really nice job. They have also added three-star guards
Connor Cashaw
and
Marcus Evans
who are both good scorers that have good size relative to their positions.
Following in father's footsteps
Late Friday night, junior guard
Brandon Childress
of High Point (N.C.) Wesleyan made the decision to attend
Wake Forest
. That means he will not only be following in the footsteps of his father Randolph Childress, he will be getting coached by his father who is an assistant on
Danny Manning
's staff.
Capable of playing both the one and the two, Childress is a good scorer who has a high basketball IQ. He is about 6-foot-1, has a good strong body and has been improving at a pretty rapid clip. Though there likely wasn't much doubt as to where Childress would end up committing, it is good to get him locked up now.
Wichita State complete class
From the looks of it, Wichita State may be done on the recruiting trail after landing 6-foot-6 small forward
Markis McDuffie
on Sunday. Well, the Shockers should at least be done for the early signing period.
Long and athletic, McDuffie is a former Rivals150 prospect in the class of 2015 and it would not be any surprise to see the product of Jersey City (N.J.) St. Anthony make his way back in. He has terrific length, is very athletic and is underrated in his usage of ball screens and his natural basketball IQ. Plus, he has been the recipient of great high school coaching from legendary Bob Hurley so he should be ready mentally for college hoops.
It is hard to say for sure since Rivals.com didn't see former Shocker star CleAnthony Early as a high schooler, but McDuffie seems to be very similar to what a younger version of Early most early looked like. Doesn't mean he develops into an NBA player, but he certainly has the tools to make a big impact in Wichita.
With McDuffie in the fold, the Shockers have put together a class featuring scorers who have length and versatility. Also included in the four man class are four-star combo guard
Landry Shamet
, three-star guard
Tyrone Taylor
and three-star power forward
Eric Hamilton
.
Four-star junior decommits
Last summer, 6-foot-6 point guard
Jermaine Haley
from New Westminster (B.C.) Burnaby South burst onto the scene as a legit high major prospect in the class of 2016. Shortly after bursting onto the scene, Haley committed to
Washington
but he's back open.
Originally slated to make a move to Bel Aire (Kan.) Sunrise Christian, Haley is back home in British Columbia and will be playing for his original high school. His summer coach Pasha Baines of DRIVE Basketball confirmed both that and that Haley has decided to reopen his recruitment.
A four-star prospect who is currently ranked No. 52 overall in the class of 2016, Haley is long, athletic and skilled. According to Baines, nobody has been in to see him yet and other programs were respecting his commitment to the Huskies. Now that he is back open, there should be no shortage of high major programs looking to get involved.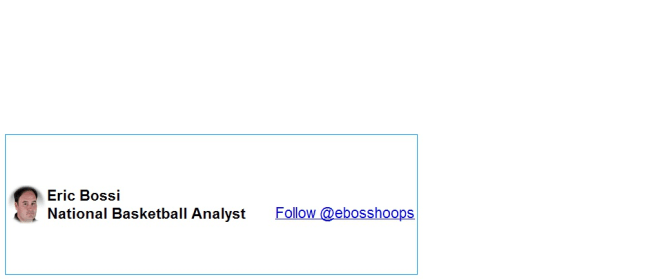 Click
Here
to view this Link.
[rl]