Starting Five: Good weekend for new ACC coaches
At least looking at very early recruiting results, Manning and Williams appear to be game.
Another local from Radnor (Pa.) Archbishop John Carroll, Aflakpui is a well-built 6-foot-9 center who plays an old school type game. He is strong, he is physical and he does all the dirty work around the rim. A rebounder and sometimes shot rejector, Aflakpui can be relied upon to do what it takes around the rim.
The trio makes a very good core looking forward. Alston can handle and score, Ewing is a wing slasher and shooter while Aflakpui can anchor things in the middle. More than likely, each of these guys ends up multiple year starters.
Since he's picking first, we'll start with Anunoby. A product of Jefferson City (Mo.) High, Anunoby was building buzz as a long and athletic combo forward during his junior season before injury cost him the second part of his high school season and much of his grassroots season. During the month of July with Memphis based Team Thad, though, Anunoby quickly built a buzz back up because of his length, activity and upside.
Indiana is also involved with Milton. The 6-foot-4 combo guard from Owasso (Okla.) High is a crafty, smart and skilled senior who can play all over the perimeter. In particular, Milton has a strong midrange game and he is pretty reliable in late clock situations where somebody has to go and make a play.
A native of Brazil who is spending his senior year in the states, Da Silva is a bit of an unknown. Listed during the summer as a 6-foot-6 power forward on Brazil's 18U team in the Fiba Americas tournament, Da Silva has been billed as a 6-foot-8 small forward since arriving in the States. The truth is that he is somewhere in between both position and size wise. Recently, Rivals.com contributing analyst Russ Wood saw Da Silva play and he noted that Da Silva is a ferocious rebounder whose game is from the three point arc and in who has the potential to be a top 50 to top 100 type player in the class of 2015.
Originally from Topeka (Kans.), McMurray is spending a year of prep school at Sunrise. A three-star prospect, McMurray spent the majority of All-State high school career playing off the ball as an undersized six-foot shooting guard. He plays with the heart of a lion, is pretty effective off the dribble and can make defenders pay from deep. The goal for his prep year is to become more of a true point guard and he's done enough to convince USF that he can do that.
A 6-foot-7 faceup four man at Northfield (Mass.) Mount Hermon, Falzon looks to have a made a very good pick.
Working on his second solid recruiting class in a row, Collins has created a buzz around Northwestern basketball that hasn't been seen in some time so there is a newfound fan interest. But, most of all, Northwestern is a great system fit for Falzon.
Given his druthers, Falzon loves to roam between the high post and three point line to shoot jumpers. Mechanically he is very sound with his shooting and he's also pretty mobile with a body to build on. As he prepares for the rigors of Big Ten play, Falzon will need to get stronger but the talent is certainly there.
Moving forward, improvement of shot selection and finding a better balance between his inside and outside game (something he has really improved on) will play a large role in how quickly and how much Falzon can help.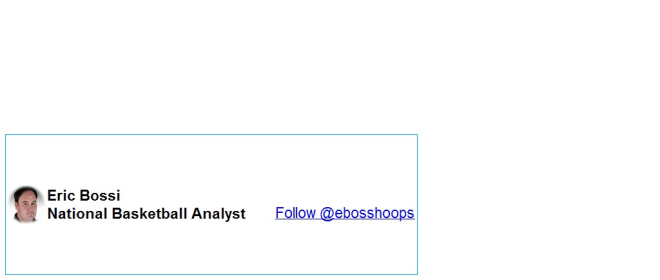 [rl]