Starting Five: Cal, Stanford heat up recruiting in Bay Area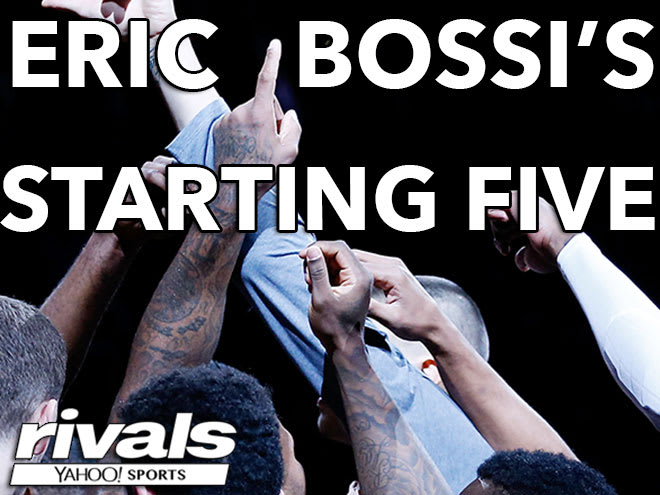 1. CAL AND STANFORD HEATING UP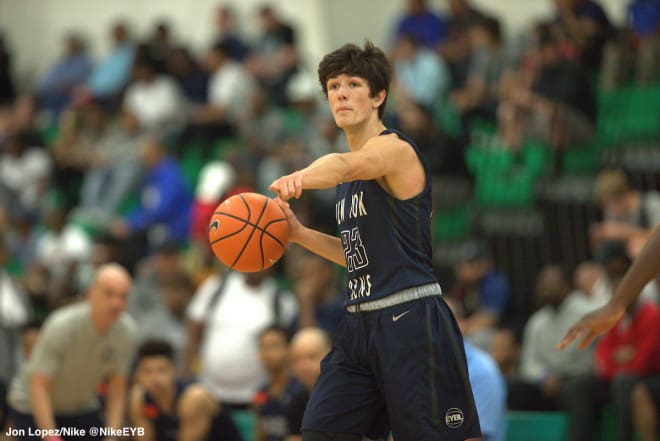 Arizona has long been the Pac-12 power when it comes to recruiting while UCLA and USC have turned things up the last couple of years. Now, California and Stanford are making noise in the Bay area.

Sunday night, Stanford landed a commitment from one of their priority 2018 recruits when shooting guard Cormac Ryan from Milton (Mass.) Academy committed during a visit. A 6-foot-5 scorer with range on his jumper and playmaking ability as a passer, Ryan's commitment is a great start to Jerod Haase and Stanford's 2018 recruiting efforts. In 2017 the Cardinal had a top 15 class and Ryan is a nice followup. On paper, Stanford currently has one scholarship left for the class of 2018 and big men J'Raan Brooks, Keenan Fitzmorris and Brock Cunningham are high on the list.
Meanwhile in Berkeley, it's been a big last week for Cal and new head coach Wyking Jones. Cal fans had to have been getting tired of hearing about all the early recruiting success Cuonzo Martin is having at Missouri so it was nice for Jones – who helped to recruit some studs to Cal as an assistant – to get his tenure rolling. First the Bears scored with four-star forward Jacobi Gordon and they followed up by finishing the week with the addition of high-scoring combo guard Matt Bradley.

Gordon is a good athlete who has enough size to play some as a small ball four. No doubt his relationship with assistant Chris Walker – for whom Gordon has played for in high school and summer ball – helped. Technically, Bradley is the lower ranked of Cal's recent commitments, but he'll be making a big move up from No. 82 in the next ranking. He's tough, he's athletic, he can create off the dribble and he doesn't back down from anybody. Bradley is one of the early steals of 2018.

2. WIGGINS A BIG SCORE FOR MARYLAND
When it offered him during the fall of his junior season, Maryland was one of the first high-major programs to jump all over four-star wing Aaron Wiggins.
This spring, the 6-foot-5 wing who can play the two or the three saw his reputation explode as he proved to be an off-the-dribble playmaker and scorer with Team Charlotte in the Under Armour Association. Not wanting to take any chances, Mark Turgeon got him onto campus over the weekend and shut it down Saturday night.
Wiggins – who plays in high school for former Maryland guard Keith Gatlin – is a terrific pickup by Turgeon and company. In addition to his shot making and creating he is a good athlete with length and big upside. At No. 90 nationally he is currently a bit under-ranked and will rise in the next rankings. Also interesting is that the Terps have offered a pair of Wiggins high school teammates, top 35 combo forward Jaylen Hoard and emerging three-star big man Ian Steere.


3. CLASS OF 2018 WING KHAVON MOORE CONTINUES VISIT TOUR
We've written about it before, but there may not be a prospect in 2018 who will be more ready to make an informed decision based on campus visits than current five-star Khavon Moore. Having already taken several unofficial visits over the last year, Moore is back on the visit trail.
On Sunday, Moore stopped by Clemson for an official visit. This was after staying in Los Angeles a few extra days following Nike's Memorial Day session of the EYBL so that he could visit UCLA, where he was offered.
Look for more visits out of Moore in the next few weeks. Currently, the plan is for him to hit the campuses of Alabama, Florida, Georgia, Marquette and UNLV before the end of June.
Though he's not ready to make a decision or set his official visits, Moore should be making an initial cut to 10 before the July live period starts.

4. MALCOLM WILSON FINDING HIS WAY ONTO HIGH-MAJOR RADARS
He's not a household name on the recruiting circuit just yet, but shot blocking center Malcolm Wilson is starting to turn some heads.
Rivals.com saw Wilson play in April and was impressed by his athleticism, agility and rim protection for a young player with his type of size. Colleges are taking notice as well.
Wilson will take an unofficial visit to Clemson this Thursday and the Tigers recently offered. After he sees Clemson, Wilson is also scheduled to visit with Frank Martin at South Carolina next Sunday. South Carolina hasn't offered yet, but they have turned up their interest level.
Although Clemson is the lone high-major offer at this point, that should change during July as Virginia, Wake Forest, LSU, Charleston, Florida State, Baylor, Georgia Tech and Arkansas are just some of the programs expected to watch him.

5. BIG DAY AT AUBURN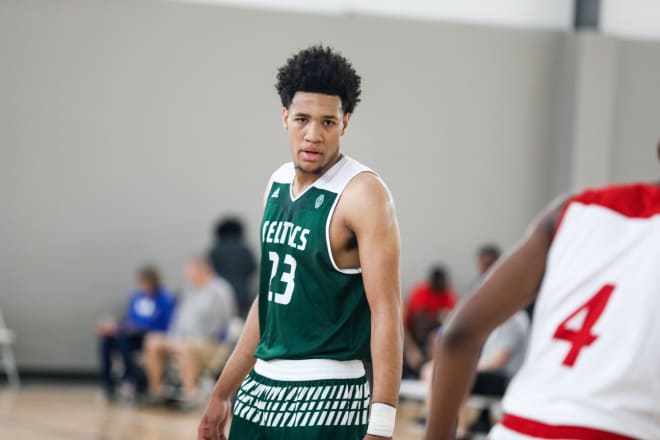 Headlined by five-star commitment E.J. Montgomery, Bruce Pearl and Auburn played host to an impressive group of visitors on Sunday for the Chuck Person shooting camp

In addition to Montgomery, Auburn had four-star small forward Landers Nolley from the class of 2018 on campus. Among the 2019 visitors were five-star Christian Brown, likely soon-to-be-promoted to five-star point guard Ashton Hagans, four-star forward Jaylin Williams and four-star combo guard Kira Lewis. Checking in from 2020 was wing Toneari Lane, a high-scoring wing who is one of the better young players in what is expected to be a loaded freshman class in the state of Georgia.
Pearl and the Tigers are in pretty good position with Nolley and it would be a surprise if he didn't take an official visit to Auburn. They have put themselves in excellent early position with Brown and Lewis looks like it could brew into a battle with Alabama.