Sophomore Corey Walker Jr. emerging as a priority wing recruit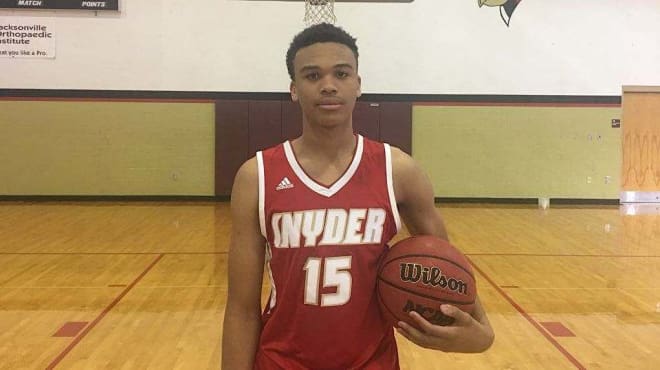 Corey Walker Jr. is going to be a name fans of top basketball programs all over the country need to remember in the class of 2020. The 6-foot-6 small forward already comes in at No. 35 overall in his class on Rivals.com, and has schools all over the country recruiting him hard already.
Florida, Florida State, Georgia Tech and VCU are the schools Walker says are coming at him the hardest right now. He's been on campus at Florida, Florida State and Georgia Tech already. Auburn, Georgia, Indiana, Kansas State, South Carolina, South Florida, Tennessee, UCLA, West Virginia and Wichita State are also showing heavy interest in the four-star prospect.
IN HIS OWN WORDS
Walker shared his thoughts on the schools recruiting him hardest, and some schools he wants to hear from at some point.
Florida: "I like their program. I went to tour the school at one of their football games. I watched them practice and I like how they play."
Florida State: "That's close to where I'm from. I like their coaching staff. I like Coach 'CY' [Charlton Young] and Leonard Hamilton. They are good guys."
Georgia Tech: "I don't know much about them yet. I haven't really talked to them yet on the phone, but I've been up there a couple times. It's nice."
VCU: "I've seen them in the tournament. I like how they get up and down the court and press a lot. I like the way they play."
On schools he would like to hear from: "I'd like to hear from Duke, North Carolina and Arizona."
RIVALS' REACTION
Florida and Florida State were wise to get involved with the supremely talented sophomore wing early on, and it's quite possible the two schools could be battling this one out until the very end to sign him. He's been a regular on each school's campus, and both schools have returned the favor of visiting him as much as they can. Before long, his offer list will grow and the in-state schools will likely be trying to fend off some of the country's top programs.