Small believes he belongs with elite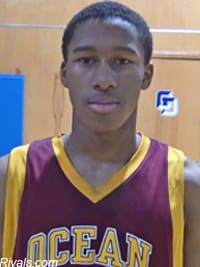 A 6-foot, 170-pound combo guard, Small feels like his game is as good or better than all of those elite prospects'.
"I heard about them," Small said, "but I just I think I have a better understanding of the game than them. All of that YouTube stuff, I don't even care about that. All of those highlight reels and stuff, it doesn't really matter to me."
It's a fitting quote from Small, given his game. He's not about flash and dash or the no-look passes or gym-rattling dunks. He's a steady guard who's finding his stroke and quietly filling the stat sheet.
"When I was a freshman, I really didn't shoot that much or try to take shots," said Small, who, prior to last weekend's Torrey Pines Holiday Classic, was averaging 24.6 points per game with 6.0 rebounds this season. "So I'm trying to be more aggressive and take shots from the outside. Because last year all I did was get to the basket."
"It's been good," Small said of his recruitment. "The school I like the most, though, is Gonzaga."
He's hopeful the Bulldogs will come with an offer soon.
Or, at the least, he's hoping he'll earn more respect when it comes to 2015 West Coast guard talk.
"I just play my game," Small said. "I try to make my high school team and my travel team better."

[rl]