Simons Says: Dishing NC State visit, NBA All-Star weekend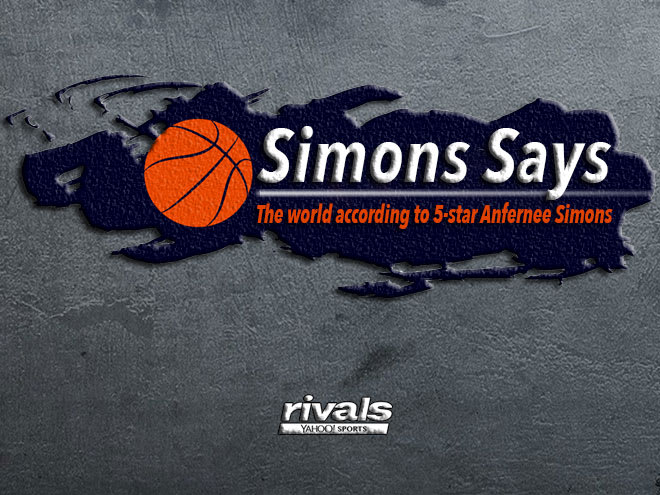 Anfernee Simons is one of the most dissected high school prospects in recent years as the five-star prospect out of IMG Academy (Bradenton, Fla.) has the chance to forge a non-traditional path by forgoing his college eligibility and jumping straight to this June's NBA Draft. A year removed from his high school's graduation and of the appropriate age, Simons has the opportunity to earn millions this summer or instead, play for a college program of his choosing.
He has agreed to take part in a weekly journal for Rivals.com, discussing his life at IMG Academy, his future on the hardwood and much more.

What's up guys? It's Anfernee Simons again, just chilling and taking the weekend off from everything. Last week, as you guys might have heard, I went to NC State for an official visit. Things went really well. Coach (Kevin) Keatts is a really good coach that lets his players play through their mistakes, which is something that I really like. It has really impressed me just how much and quickly he has gotten all of his new players to buy into his system in his first year there which has really helped them be successful.
Going on visits, you get the chance to go to some really good restaurants. We went to two different restaurants each night that I was in town. The first night, we went to Flying Biscuits in Raleigh and the next night we went big time with Capital Grille. The entire time I was laughing. Coach Keatts is really funny. Actually, the entire coaching staff is really funny.
Before I left, I had the chance see them play North Carolina on Saturday. The atmosphere was really good for the game and you could just tell that the entire school was ready for it since it was just a big game for them. It was also pretty cool having some of the fans and students know who I was. They kept chanting my name throughout the game. They ended up losing but it still was a really good time.
This weekend, I am just chilling. I have no college visits set up any time so I am going to be watching most of the NBA All-Star festivities. I saw that they are having the captains of the team draft their rosters. Man, if I had the chance to make that first selection, it would be so difficult since everyone is super talented. I would have to go with KD (Kevin Durant) as my first pick. He is just so skilled at 6-fooot-11 and can really do it all.
What I am really looking forward to is the dunk contest. It should be crazy again but I gotta go with my guy Donovan Mitchell, for sure. He and I have actually built a great relationship dating back to my visits to Louisville whenever he was playing there. He has been an awesome mentor and friend to me. Really, I am just happy to see the level of success that he has had. I am always rooting for Spidamitchell!
Alright guys, I gotta' run but until next time, be good.
– As told to Corey Evans