Signing late is the plan for Trayce Jackson-Davis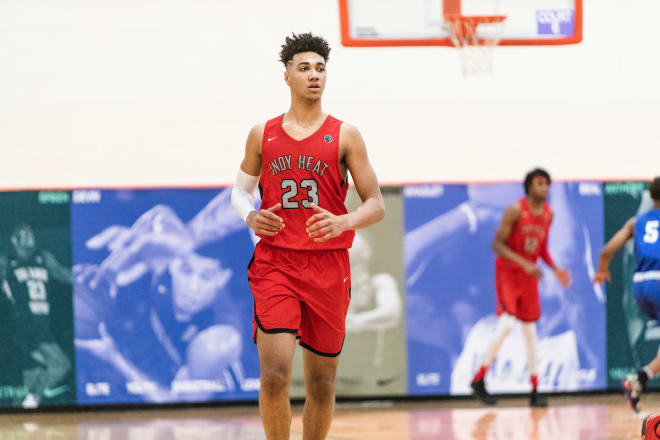 Questions remained regarding whether five-star senior Trayce Jackson-Davis would commit and then sign next week to either Indiana, Michigan State or UCLA. He put that question to bed on Wednesday as he told Rivals.com that he will keep his recruitment alive for the next several weeks which would equate to a late signing in April.
"I have officially decided that I am going to sign late and not early," he said. "I am not ready to make my decision yet."
Jackson-Davis has been set on a final three of IU, MSU and UCLA for over three weeks now but is not totally comfortable in ending his recruitment. Instead, he could potentially visit his finalists another time and will keep close tabs on the college season before coming to a decision.
IN HIS OWN WORDS
Indiana: "It is kind of like Michigan State with the family thing but at the same time, Indiana wants to lock up their borders and they really care about their in-state guys. Coach (Archie) Miller has had a big emphasis on that and has pushed that really hard and the fans have done the same thing. They just really want me and Keion (Brooks) to stay in-state really bad and are doing whatever they can to make it possible."
Michigan State: "They have had a lot of success with guys from Indiana like Gary Harris and dudes like that. I know it is going to be hard straying away from home, but they said that coach (Tom) Izzo, he has a good past with bigs with guys like Jaren Jackson. He's shown me what Jaren did and how I could be similar to that and even though we aren't the same player, he thinks that with his help, he could get me to where Jaren is now."
UCLA: "It is just how they have gotten their guys to the league and they are trying to get me and Keion Brooks and that we would be a very good package deal, as well. Their main pitch is for me to come in and play a lot and that they have scouts at almost every practice so they would see you in games but also in practice."
WHAT'S NEXT?
Expect for Jackson-Davis to remain patient with the process with the chances of his signing happening next week no longer in the plans.
There is not much of a rush where he remains Indiana and UCLA's primary target in the frontcourt and the same can be said for Michigan State, a program that is attempting to add two bigs this recruiting cycle as they continue to also pursue five-stars Isaiah Stewart and Vernon Carey.
Wherever he does decide, the respective program should expect an immediate producer from 15-foot and in that can be relied upon for his paint production and someone that can act alone in smaller lineups as the lone big man on the floor, or in dual big man fronts thanks to his mid-range game and passing abilities.