Shaw's Takeaways: National High School Hoops Festival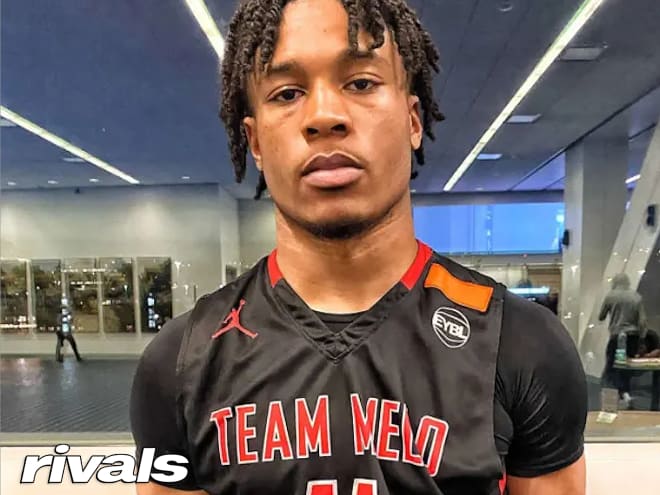 Hyattsville, Md. - This past weekend, Separation Sports Management put together their annual two-day National High School Hoops Festival at Dematha Catholic. Rivals.com's Jamie Shaw was courtside to take in all the action; here are the standouts and their storylines.
Whitmore can bring a crowd to its feet at a moment's notice. Even when you expect it, the 6-foot-6 forward's explosion is breathtaking. Committed to Villanova, it will be interesting how head coach Jay Wright implements Whitmore into his system. In theory, Whitmore is a four-out, switchable four-man who plays with a high motor, switches on defense, and does the tough guy stuff. Whitmore finished with five dunks en route to 21 points, 11 rebounds, and two steals. He was 9-18 from the field.
*****  
Harris-Smith played mainly on the ball for Fairfax (Va.) Paul VI this weekend. We have known the 6-foot-5 strong-bodied junior was a Swiss Army knife type wing, but these initiation skills opened our eyes. Defensively, Harris-Smith guarded multiple positions as he averaged three steals through his two games. He showed range going 3-5 from beyond the arc while grabbing 7.5 rebounds and four assists per game.
Currently ranked No. 69 in the updated 2023 Rivals150, Harris-Smith has taken unofficial visits to Penn State, Villanova (no offer), and Georgetown. He is setting up a visit to NC State soon, where he is hoping to earn an offer.
*****  
Standing 6-foot-7, Flowers has a bag filled with tools. His most eye-popping tool, you notice immediately in warmups, is his elbow at the rim explosion. After the game gets going, you see how quickly Flowers fills the lanes and switches ends. The Huntington (W.Va.) Prep sophomore can handle as a wing and knock down shots with his feet set. There has been a lot of growth here over the past eight to 12 months, and more could come with the amount of upside Flowers still has.
He is currently ranked No. 33 in the initial 2023 Rivals150. Flowers carries close to 15 offers. He has taken unofficial visits to Georgetown, Xavier and Cincinnati.
*****  
If one is merely stat watching, they may not fully understand how 2022 No. 3 ranked Dereck Lively affects a game. He averaged 10.5 points and 10.5 rebounds per game through his two games on 8-16 shooting. He has tools on the offensive end, and while he is still raw on that end, his defense is where his light shines bright—standing 7-feet tall, Lively moves like a guard.
He erases so many mistakes playing on the back end of his team's defense. He blocked 2.5 shots per game, but his presence 'intimidated' countless others, and his ability to move laterally obstructed driving opponents. Lively's outstretched arms had the opposition putting an extra few inches on their floater, making shots difficult. His upside is through the roof, and while his stats may not tell the whole story, opposing players and coaches will.
*****
Since we first ranked Coleman a couple of cycles ago, he has done nothing but continue to improve in each viewing. The 6-foot-5 junior at Fort Washington (Md.) Nation Christian has always been an aggressive, slashing wing. This weekend he showcased good pace when attacking from the wing and a high defensive I.Q. He knocked down six threes on the weekend as well.
Closing in on 10 offers, the 2023 No. 80 ranked Coleman has taken an early, unofficial visit to Xavier.