Rivals150 wing Justin Champagnie commits to Pitt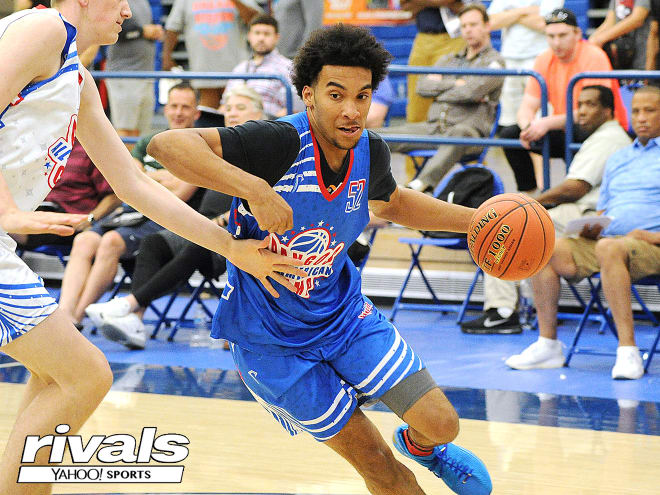 Pitt added another to their 2019 class on Thursday thanks to the commitments of Justin Champagnie. A member of the Rivals150, Champagnie will make the move a year up and reclassify into the 2019 class, giving the Panthers another likely to contribute freshman next season.
The Panthers beat out Dayton, Rutgers, St. John's and a slew of others for his commitment. There was a thought that they would land both he and his twin brother, three-star junior Julian Champagnie, in a package deal of sorts, though the latter has decided to remain in the 2020 class for now but could always decide to join his sibling at Pitt if the opportunity permits.
Standing around 6-foot-7 and with good length and the frame to fill out further into, Champagnie will be leaned upon next season, despite his move a year up into the 2019 class. He possesses the ability to guard different positions in the half-court, is a more than solid athlete as finishers in traffic, can create for himself and others, and should develop well within the fabric of the ACC program.
Justin Champagnie becomes the third member of Pitt's 2019 class. In the fall, he will be joined by Rivals150 wing Gerald Drumgoole and three-star center Karim Coulibaly. The Panthers are not done yet as they continue to patch up holes on next season's roster as they will be heavily active within the grad-transfer realm and the recruitments of those that may decommit following the spree of coaching changes that enfold every spring.