Rivals150 senior Darius Miles commits to Alabama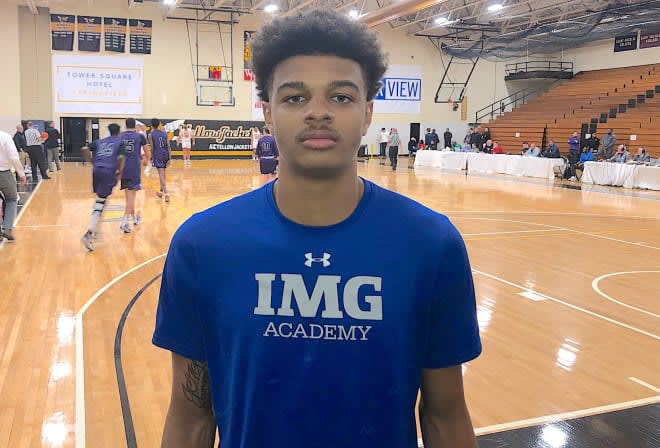 Alabama has remained hot on the recruiting trail in recent days with its latest commitment coming from one of the few Rivals150 prospects that was still available. Darius Miles, a 6-foot-7 wing-forward, gave his verbal commitment to the Tide on Tuesday, just weeks after receiving the offer he received from the SEC program.
"From the day they started to recruit me, they pretty much showed me a lot of love. Coach Bryan (Hodgson) was talking to another kid at IMG and whenever he saw me play, that's when my ticket got punched," Miles said. "The way that Coach (Nate) Oats runs his system is how I want to play and their structure is perfect. He still gives players a little freedom to make basketball plays."
Miles chose Alabama over Georgetown. He is rated as the 113th best prospect in his class and as the 26th best small forward in America. He stands at 6-foot-7 and is a native of Washington, DC, that spent his final season playing for the IMG Academy Prep team this winter.
A long and slender wing that is perimeter oriented, Miles is someone that can play up or down a position thanks to his ball skills, size and ability to shoot the ball. He is respected for the mismatch issues that he presents in which the lefty possesses a consistent jumper, soft touch around the basket, ballhandling abilities and underrated passing skills.
The Tide remain entangled within a number of transfer recruitments this spring including Yale grad-transfer Jordan Bruner. Since the end of the season, they have notched the commitments of four-star guard Josh Primo and junior college standout Keon Ellis. Alabama will also enroll four-star forward Keon Ambrose-Hylton in the fall.