Rivals150 PF Rodney Howard commits to Ole Miss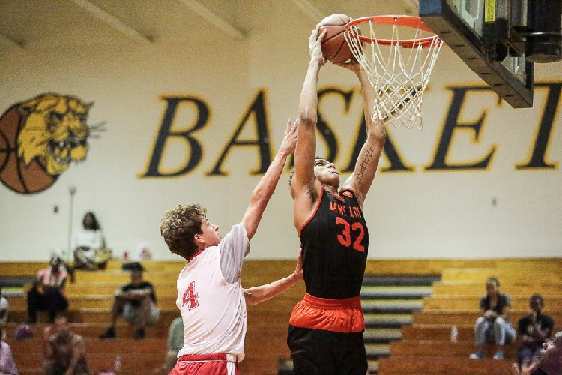 Kermit Davis has been hot on the recruiting trail since taking over at Ole Miss. Over the weekend, the Rebels made noise with a commitment from four-star power forward Blake Hinson. Tuesday, another Rivals150 prospect announced his intention to play college basketball in Oxford, Miss. as Rodney Howard selected Ole Miss.
"It was because of the coaching staff," Howard said of why he decided to pick Ole Miss.
Howard, a class of 2019 post player, first secured an offer from Davis at Middle Tennessee. As soon as his staff transitioned to Ole Miss, they once again issued the Georgia native a scholarship offer to play for them.
"They were recruiting me since last June," Howard said. "We talk almost like every day. I talk to the assistant coach and head coach. They always come to see me when they are in town. They've said it's going to be a whole new era at Ole Miss. They want me to come in and make an impact as a freshman as long as I work hard."
Along with his offer from Ole Miss, Howard held an offer from Georgia as well as UAB, Florida Gulf Coast, Georgia Southern and several other mid-majors. Xavier was picking up its interest lately and he had also been in contact with Auburn, Clemson, Georgia Tech and Texas A&M.
Howard, the No. 134 prospect in the class, is still new to basketball. Despite only playing the game for about two years, the 6-foot-10 center has a pretty good feel for playing in the post. He posts up hard, has soft hands, can finish around the rim. He's put on a lot of muscle in the past year and is now tips the scales at roughly 230 pounds. He has plenty of room to grow over the next four years and should be a quality addition for the Rebels.