Rivals150 guard Jordan Lathon to the Big Ten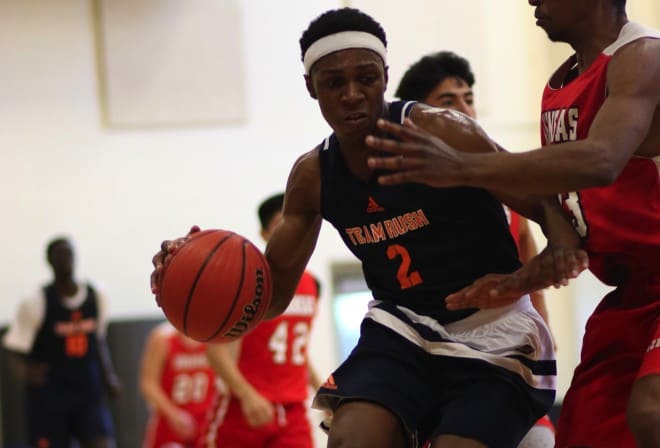 Rivals150 guard Jordan Lathon said recently that he was nearing a decision. The lead guard wasn't kidding. Just a few days after completing a visit to Northwestern the rising senior is off the board.
Sunday, the 6-foot-4 Lathon went ahead and committed to Chris Collins and the Wildcats.
"You go on a visit and you get the feeling and I prayed about it but was coach Collins really," Lathon told Rivals.com. "Knowing him and the way he feels about me it felt right."

There's no doubt that the Wildcats first ever run to the NCAA Tournament has resonated with players and Lathon is proof positive of that.

"Knowing that they made it to that level and now they are trying to take it to the next step," said Lathon. "Their pitch is that they need somebody like me and other players to take it to next level and I liked that."
Athletic and a capable off the dribble playmaker, Lathon said the plan is for the ball to be in his hands and Collins and his staff used the success of one of their star players as a major selling point

"They think I will be like B-Mac (Bryant Mcntosh)," said Lathon. "They showed me a lot of film on him and how he runs the offense and breaks things down. They want me to make plays and be the lead guard."
Though he's out for the summer with a wrist injury and won't be able to play live period events with Team Rush, Lathon feels pretty good about how things have worked out.

"It feels tremendous," said Lathon. "It really came down to Iowa State and Northwestern. Turning down playing in front of 14,000 in the Big 12 is very tough. But, just knowing where I'm going and knowing my comfort level with them it feels like a great decision."