Rivals Roundtable: Thoughts on upcoming grassroots season
The high school basketball season is winding down all over the country as state tournaments have begun and champions are close to being crowned. At Rivals, that signifies the approach of the all-important grassroots portion of the year. Today in the Rivals Roundtable, national analysts Rob Cassidy and Travis Graf field a trio of questions concerning the approaching grassroots season and the players and college teams that will shape the narrative.
*****
MORE: Five programs building recruiting momentum
2023 Rankings: Rivals150 | Team | Position
2024 Rankings: Rivals150 | Team
2025 Rankings: Top 80
Transfer Portal: Latest news
*****
WHICH PROSPECT ARE YOU MOST EXCITED TO SEE THIS GRASSROOTS SEASON?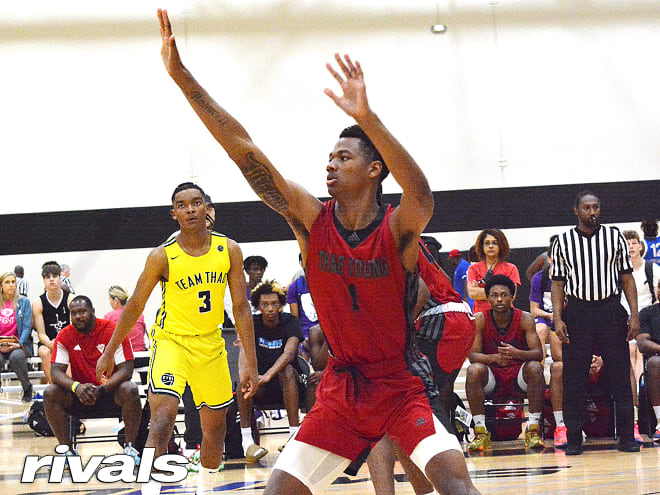 "I'll go with Rutgers commit Airious Bailey. Bailey was as promising a young prospect as there was a year ago at this time. In fact, we had a few discussions about him as a potential No. 1 prospect down the road before he suffered a knee injury that kept him out of action for a significant amount of time. Now fully healed and healthy, the five-star is trending toward becoming his old self, leaving me intrigued to watch the process in real time this summer. Bailey is not only a tremendously talented prospect with sky-high upside but also a massively important commit for Steve Pikiell's Rutgers program, which has never landed a higher-ranked player." - Cassidy
"Dink Pate has had a phenomenal junior season thus far as playoffs approach, and I'd like to see the production and aggressiveness translate to the 3SSB Circuit this spring. A 6-foot-7 guard with passing, driving and shooting ability, there are not many prospects in the class with his physical makeup and style of play. With a strong grassroots season Pate could be in the discussion for being in the top 10 in the rankings. While he's done very well this winter, I want to see continued consistency and production on a game-to-game basis over these next few months. Pate has a slew of offers from programs across the country, but pro routes are also a huge possibility for the five-star guard." - Graf
*****
WHICH COLLEGE TEAM DO YOU THINK WILL BE MOST INTERESTING TO MONITOR ON THE RECRUITING TRAIL THIS SUMMER?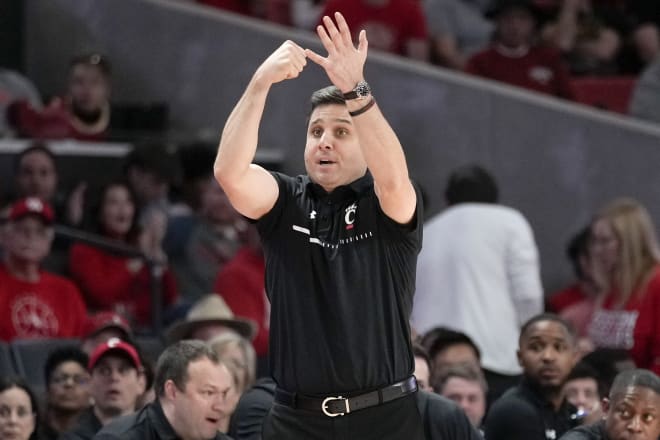 "This might be a bit of an under-the-radar pick, but Cincinnati is trending in the right direction on the trail. So while the Bearcats may miss the NCAA Tournament this year, they did some nice things in the 2023 cycle and seem primed to build on that with the 2024 class. Of course, it all starts with No. 2 overall prospect Flory Bidunga, for whom the Bearcats have emerged as a serious player. If Wes Miller and his staff can get the prolific rim-protector in the fold other elite prospects might be inclined to hop in the boat as well. The next two seasons are shaping up to be big ones for Miller, who has steadily improved the team since taking over prior to last year. It seems as though the second-year head coach is trending toward stockpiling enough talent to compete in a loaded Big 12." - Cassidy
"I think Indiana is set up pretty nicely to make some noise in the 2024 class and help the program continue to take steps forward. First of all, I like where the Hoosiers stand with upcoming five-star Liam McNeeley, who would be a great fit for the program. They're in a good spot with five-star Asa Newell as well. What's going to be the most interesting recruitment moving forward for me is Bidunga, the five-star center. I currently have a FutureCast in for him to Cincinnati, but there's some programs that can make a run at him, with Indiana being the top one out of that group in my eyes. The Hoosiers are also in the mix for four-stars Rakease Passmore and Derik Queen." - Graf
*****
WHICH PLAYER WITH A SHORT OFFER LIST DO YOU SEE BECOMING A HOTTER COMMODITY DURING GRASSROOTS SEASON?
"I think we're going to see some schools line up for Canadian-born wing Will Riley, who is a versatile offensive weapon with a well-rounded skill set. The class of 2025 standout is finishing his first season of American basketball at the Phelps School in Pennsylvania and will play with Uplay Canada in the Nike EYBL this summer. Riley has always been a prospect with plenty of tools, but he's developed his guard skills this season and could be in store for a breakout summer. For now, his only offers are from Kansas State and N.J.I.T., but that list will be growing in short order." – Cassidy
"I'm very bullish on 2024 four-star Mikey Lewis Jr., who only has mid-major offers at this point. The 6-foot-3 guard is a score-first player, but he can also facilitate and play on and off of the ball. He plays with a good motor and finishes well around the rim, while also hitting 36% from three on high-volume shooting this season. Lewis is leading the Grind Session in scoring at 22.3 points per game while playing alongside 2023 five-star forward Baye Fall. Look for him to continue his strong play on the EYBL Circuit in the coming months." – Graf