Rivals Roundtable: Who will be the next five-star to commit?
Which five-star prospect is the next to commit? Also, who could be on the precipice of a recruiting run, plus a weekly look at the commitment watch. Our Rivals analysts give their opinions in our Rivals Roundtable.
MORE: Key weekend visits | How first-year coaches are faring

1. Who is the next five-star to commit?
Evans: It is just a matter of days before Jaden Springer reveals which school that he will be attending next year. There was a belief that he was going to make his college decision on Friday, but I wouldn't think that there is much more time before he commits to Tennessee. The Vols have done an awesome job of recruiting him in recent years and while Memphis and Michigan made him think twice, I will say that Springer is off of the board before Wednesday with Rick Barnes celebrating another monumental win along the recruiting trail.
McDonald: I'll go with Bryce Thompson here. He's taken his visits and seems to be getting closer to a commitment. Kansas had a ton of momentum until the NCAA released its Notice of Allegations. North Carolina had him on campus as well, but I like Oklahoma's chances as he heads to Norman this weekend for an official visit. His high school and travel team backcourt mate, Trey Phipps is committed and can only help Lon Kruger's chances.
Wood: Springer. He has taken each all of his scheduled visits. For months most, myself included, believe Tennessee is the leader for Springer.
2. Which program will go on the biggest run between now and the early signing period?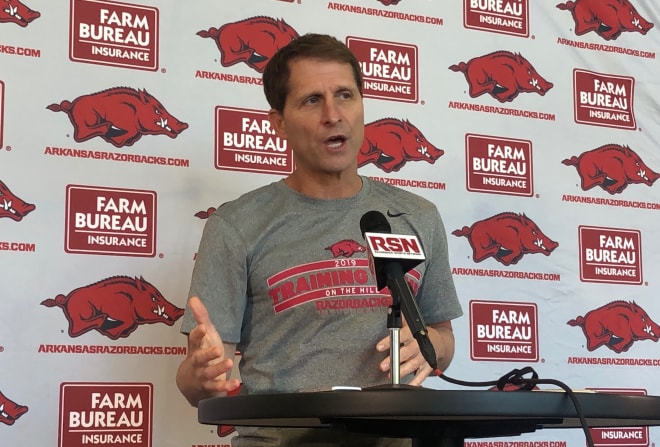 Evans: That is a difficult one primarily because Duke and Kentucky have already done most of its grunt work earlier this year. Miami could be one program that makes a move as they are in a great spot with Andre Curbelo, could be the landing spot for Earl Timberlake, and will receive a visit from Kerwin Walton in two weeks. The wildcard is Oklahoma State; if Cade Cunningham gives the sense that he will commit, look for one of his best friends, Rondel Walker, and four-star forward JT Thor to follow suit, which might also tip the scales their way in favor for five-star guard Bryce Thompson.
McDonald: I'm going to take Arkansas here. The Hawgs reeled in a good one last weekend with four-star, in-state guard Davonte Davis. They have Moses Moody and KK Robinson coming in for visits this weekend and they are firmly in the mix for two other in-state, four-star prospects in Chris Moore and Jaylin Williams. I'm curious to see how the class finishes up for Eric Musselman.
Wood: LSU. They are trending for Mwani Wilkinson and Cameron Thomas. Wilkinson's family has ties to the Baton Rouge area, it feels like momentum is building for LSU with Thomas. Also, LSU is in good shape with Jonathan Kuminga, who might reclass into 2020.
3. Who do you see committing following an official visit this weekend?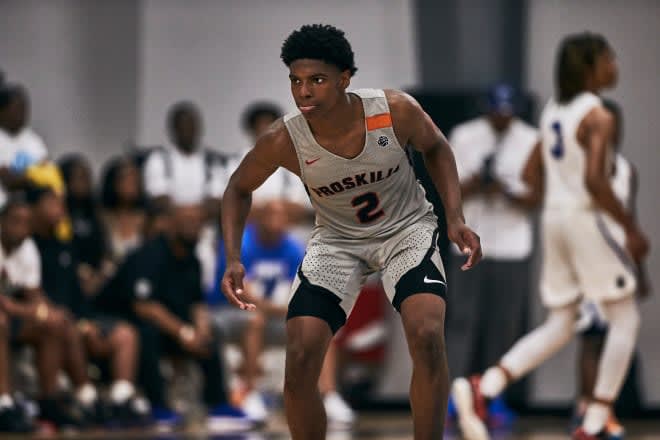 Evans: No one really stands out, but I would keep an eye on things in Fayetteville over the next few days. Moody likely won't commit but Robinson, another Rivals150 senior, could be intrigued enough to come back home for his college career. By the end of the weekend, he will have completed his official visit tour and while Illinois, Kansas and TCU have a puncher's chance, Musselman's bunch has momentum in their favor. The same could be said for Jaxson Robinson who will be taking his third visit to the SEC program within the past two months. If there is an early leader, it is Arkansas.
McDonald: After he visits Duke this weekend, I don't think we'll be terribly far away from a decision for Hunter Dickinson. Duke and Michigan have been the schools getting the most buzz with him. I currently have a FutureCast pick in for Michigan, but I'm not naive enough to think that a great visit to Duke could sway him.
Wood: Thompson is my choice. He is taking his final official visit (Oklahoma) and I expect a decision sooner, rather than later, from him. Walker Kessler, Caleb Love and Day'Ron Sharpe have been in his ear about North Carolina but I expect the Tulsa, Okla., product staying in-state for school.