Rival Views: Which team stands to raise its profile the most?
With school starting back up around the country, college hoops talk is on the horizon. One interesting topic is which program stands to raise its national profile the most with a big season? As usual, national basketball analysts Eric Bossi and Corey Evans have Rival Views.
BOSSI'S VIEW: KANSAS STATE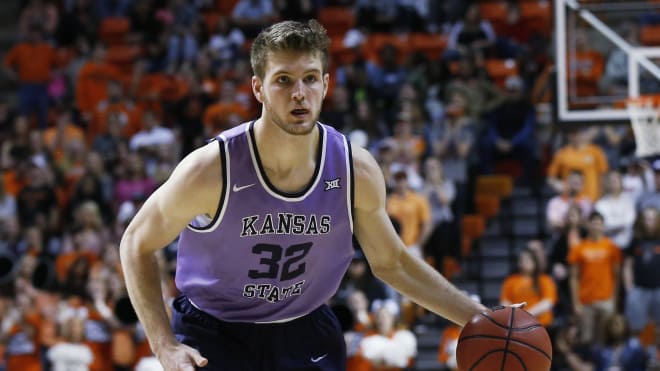 Nobody saw last season's Elite Eight run from Bruce Weber and Kansas State coming. This year, though, expectations are high for the Wildcats. Should they take care of business, the impact could pay huge dividends for the program in terms of national respect, media coverage and recruiting impact for years to come.
Now in his seventh year in Manhattan, Weber has run a good program. The Wildcats made the NCAA Tournament in four of his first six seasons and in 2013 they tied Kansas for the Big 12 regular season title. However, this year's team is returning as much talent as any in the Weber era and success could give him and his staff a lot to sell down the road. First on that list has to be player development.
Dean Wade was a nice four-star prospect out of high school, but nobody expected him to be a potential NBA player or contender for Big 12 Player of the Year. Nobody saw senior guard Barry Brown developing into an All-Big 12 guard and the development of junior wing Xavier Sneed has been steady. Sophomore guard Cartier Diarra looks like he could take a huge leap forward this year as well. The more the Wildcats win, the more their stories get told and the more players around the country can learn about what's happening in Manhattan.
Off the strength of last year's Elite Eight run, the Wildcats are involved with players such as top 40 E.J. Liddell and four-stars Anthony Walker, Mario McKinney and Antwan January, among others. They hold a commitment from a three-star power forward in Montavious Murphy, who is the type of guy that Weber and his staff have built into productive players. A big year in 2019 would take momentum that K-State already has and really allow it to soar on the recruiting trail.

EVANS' VIEW: TENNESSEE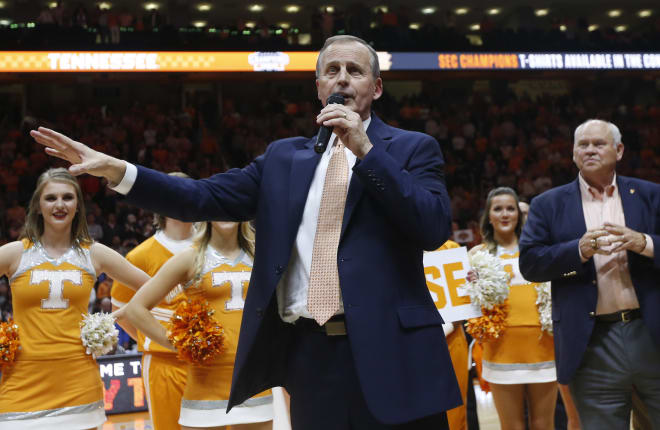 This is the year for a breakthrough in Knoxville. All of the stars have aligned for the Volunteers to ride into the new season with hopes of not just SEC supremacy, but also an opportunity to earn the program's first Final Four bid.
Despite its heartbreaking loss to Loyola last March, every player of note outside of James Daniel returns for Tennessee. Grant Williams and Admiral Schofield emerged in a big way last season and Rick Barnes found gems in Jordan Bowden and Kyle Alexander.
Barnes has never been questioned for his coaching abilities. He has hit on a number of driven and intrinsically motivated prospects that have coalesced well. If the Vols remain on the uptick, a deep run through March might change the entire outlook of the program.
Tennessee has found success in the Rivals150 but if top-30 guards Jalen Lecque, Josiah James and Tre Mann decide to hold off on committing until after the season, might they look at the Vols even more favorably? Another year of improvement could be the last needed attempt to place the program in a different light.