Rival Views: Which school shows staying power on recruiting trail?
BOSSI'S VIEW: INDIANA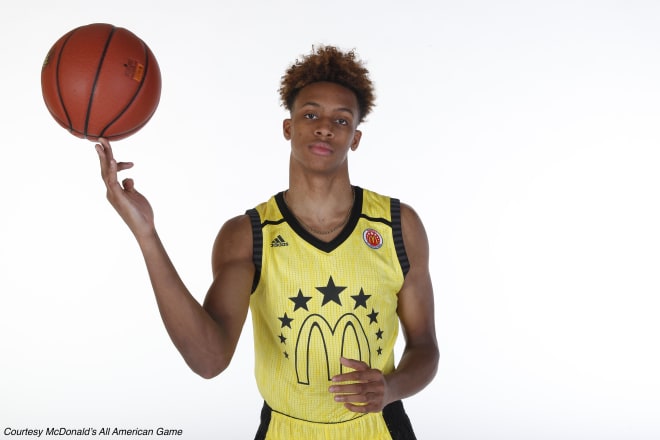 While recruiting at Indiana never quite hit rock bottom under Tom Crean, there is no doubt that the Hoosiers had slipped during his final years. Especially locally.
Consider this - after landing four four-star or better prospects from the state of Indiana in the class of 2012, Crean landed just one of 23 four-star or better prospects (five-star James Blackmon in 2014) who played their high school ball in the state between 2013 and 2017. That's simply not acceptable in Bloomington, and in his first year Archie Miller has gone about changing that.
Miller landed perhaps the most celebrated Indiana high schooler of the Rivals.com era in No. 6 overall Romeo Langford. Just as important, though, he locked up four-star locals Robert Phinisee and Damezi Anderson. Not only did Miller start to build a fence around the state, he went next door to Ohio to land a top 50 talent in Jerome Hunter and out of region to land Rivals150 power forward Jake Forrester.
Perhaps most impressive about all of this is that Miller was able to do so while laying the foundation to back up 2018's No. 7 class with another terrific class in 2019. The Hoosiers likely lead for five-star in-state big man Trayce Jackson-Davis. They are right in the thick of it for another Hoosier State product in top 35 forward Keion Brooks and they've gotten themselves in the mix with other big-name players such as five-star forward Trendon Watford and top 35 point guard D.J. Carton, among others.
Miller still has to seal the deal on some of these guys, but judging by his 2018 success and the early groundwork in 2019, the Hoosiers appear to be amid a recruiting resurgence that will have staying power.

EVANS' VIEW: MEMPHIS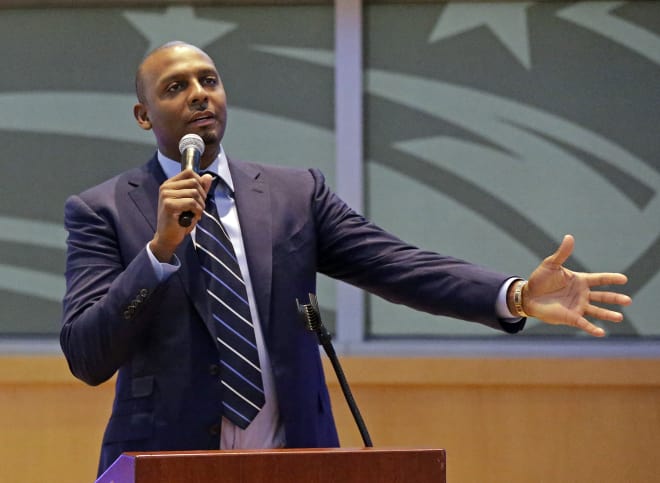 Memphis was something else during the John Calipari days, plastering its name atop of the recruiting rankings and drawing a number of highly rated prospects to its campus. While Josh Pastner did a fine job of landing talent, things took a turn for the worse in recent years, that is until the city's native son, Penny Hardaway, was named its head coach.
Since his official hiring on April 5, Hardaway has secured seven commitments, four of those coming from the Rivals150. The three others? One is Hardaway's son, Jayden, another is a top junior college prospect, and the last has a high upside. Is Memphis back as a recruiting threat? It sure is.
Just two months ago, the Tigers were nowhere to be seen in the 2018 team rankings. In the past six weeks, their incoming class can be found in the top 25 and as the AAC's best 2018 group. While there remain questions regarding Hardaway's in-game coaching acumen, there sure is none regarding his ability to land talent and the best might be yet to come.
Already, Malcolm Dandridge, a four-star power forward prospect, has pledged to the hometown Tigers. He played for Hardaway at Memphis East High and on his travel unit, Team Penny, as did Chandler Lawson, another Rivals150 junior that could soon be joining the Tigers.
DJ Jeffries has already committed to Kentucky but there are questions pertaining to his enrollment at UK. A switch to Memphis has come up, as he is Lawson's cousin and also plays with four-star forward on the travel circuit.
Another name to keep an eye on is five-star forward Trendon Watford. Many believe he is a heavy Alabama lean, but the Tigers cannot be discounted. Finally, James Wiseman, the second-ranked junior in America, is deciding between Kentucky and Memphis for his commitment. The Tigers have had the greatest momentum of late and by Hardaway defeating a goliath in Kentucky and securing his commitment, it would clearly state that Memphis is back.
MORE MEMPHIS: TigerSportsReport.com