Rival Views: First-year coach that's off to the best start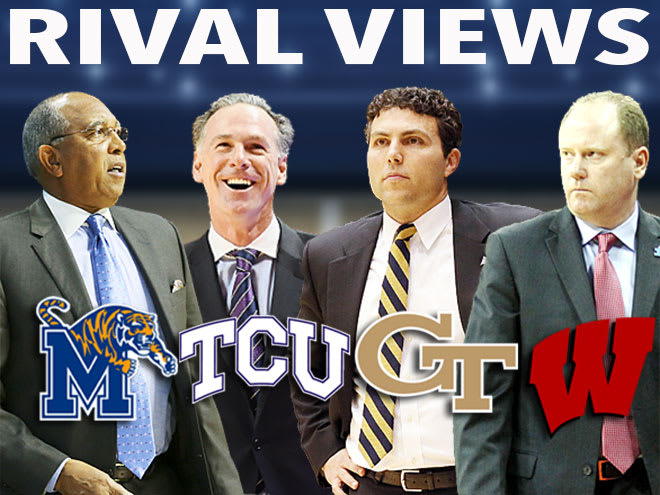 Rivals.com national basketball recruiting analysts Eric Bossi and Corey Evans don't always see eye to eye. In this edition of Rival Views, the two debate which first-year coach is off to the most encouraging start.
BOSSI'S VIEW: TCU'S JAMIE DIXON
There are several coaches in their first year on a new job who have made major impressions, but what Jamie Dixon has done so far at TCU really sticks out to me.
When Dixon first took the job, I questioned why he would want to make the move because TCU had turned into a bit of a basketball wasteland. I understood that he played for the Horned Frogs and there's no question that there is an abundance of talent in Fort Worth, Dallas and the North Texas area. However, the Horned Frogs haven't been to the NCAA Tournament since 1998 (or even the NIT since 2005) and Dixon's predecessor at TCU, Trent Johnson, won just eight Big 12 games in four seasons.
Under the guidance of Dixon, TCU has jumped out to 14-6 record and they are 3-5 in the Big 12. Are these numbers amazing? No. But in comparison to recent history they are awfully encouraging. Also encouraging is the level of recruiting under Dixon.
The Horned Frogs currently have the 27th-ranked recruiting class in the country and it features four-star scorer R.J. Nembhard and four-star big man Kevin Samuel. Their 2018 commitment Kendric Davis is another four-star point guard who sits just outside the national top 50. Soon after landing the job last spring, Dixon hauled in 2016 four-star Jaylen Fisher. To put how huge landing four four-star prospects at TCU is in perspective, the Horned Frogs had landed a grand total of one four-star prospect in the Rivals.com era.
There are certainly many others making noise in their first year. The Big 12 Conference is actually home to two other coaches – Texas Tech's Chris Beard and Oklahoma State's Brad Underwood – who have impressed with their coaching and how they've laid a base for the future. Also, given some of the troubles that he had his last few seasons at Memphis, Josh Pastner is off to a promising start at Georgia Tech. The Yellow Jackets don't have a lot of talent and some even predicted that they would go winless in the ACC this season and instead they are 11-8 overall and 3-4 in conference play.

EVANS' VIEW: WISCONSIN'S GREG GARD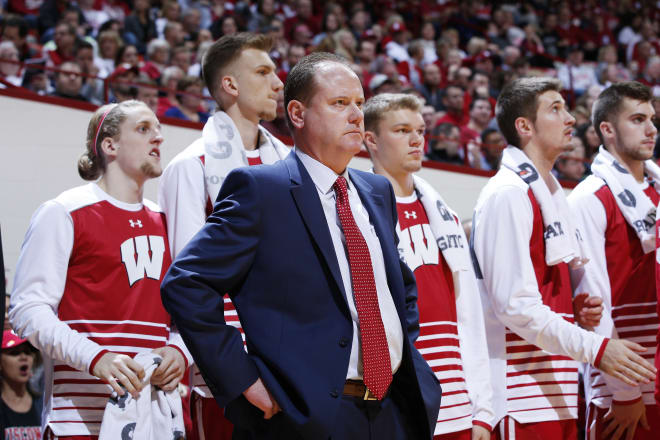 What happened at Wisconsin last winter -- legendary coach Bo Ryan stepped down in the middle of the season and then associate head coach Greg Gard was given the reins of the program -- was something we don't see too often. While the decision was swift and questioned at the time, the Badger program looks as strong as ever.
Gard took over with Wisconsin sitting at 7-5 and the program's streak of top-four Big Ten finishes looked like it might end. Gard quickly implemented the swing offense and, from there, the Badgers won 11 of their next 12 games and made a run to the Sweet 16. Things have been even better this season as Wisconsin is ranked in both national polls, has won 16 of its first 19 games and has the chance to earn a top four seed in the NCAA Tournament in two months.
Not only has Gard cashed in on the present, but the future looks just as good. Under his guidance, Wisconsin has landed two four-star Rivals150 recruits in Brad Davison and Nathan Reuvers, to go along with well-rounded three-star guard Kobe King.
Toss in the fact that Wisconsin has already grabbed one of the most polished scorers in the 2018 class, four-star guard Tyler Herro, and the work that Gard has done during his first calendar year has been nothing short of impressive. He has rejuvenated the program in bringing back the swing offense, developed his star players and further cemented a promising future thanks to the Badgers' work on the recruiting trail.
While Gard has done a phenomenal job with what he had been presented with, others such as Tubby Smith deserve some praise. Memphis, coming off a 19-15 campaign, hired the former Texas Tech head coach and is now sitting at 15-5 overall with a top-four recruiting class within the AAC. It looks like the Tigers are on the right track for further success. A fellow league member, UCF, has also enjoyed a strong year as Johnny Dawkins has his Knights program vying for a deep run into postseason play in March.