Report Card: Breaking down the early signings in the AAC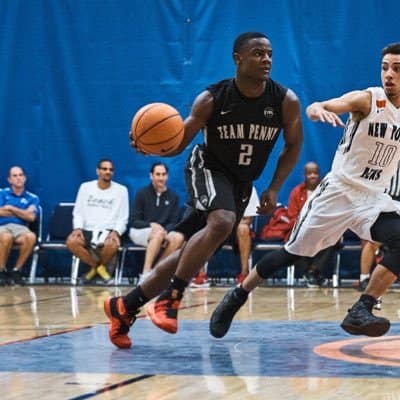 Now that the early signing period has wrapped up, it is time to assess the notable developments in each conference. Today, we examine the AAC, which recently added Wichita State from the Missouri Valley.
REPORT CARDS: Big Ten | Big East | ACC | Big 12 | SEC | Pac-12
HEAD OF THE CLASS
Greg Marshall didn't hold back from making a statement to the rest of the league that his Wichita State program will be a major force to deal with on the recruiting front. In the past, the Shockers have been more about developing and cultivating under-the-radar talent that fit the ethos of their Play Angry mantra. This year's group is Marshall's best yet starting with Rivasl150 senior Alex Lomax. He will be joined by versatile wings Chance Moore and Erik Stevenson and interior forces Isaiah Chandler and Morris Udeze, the latter a big man that should fill in admirably for the upcoming departures of Rashard Kelly and Shaq Morris.
BIGGEST SURPRISE
Houston steals one: One of the top breakout performers from the summer, Nate Hinton saw a number of power conference suitors come calling thanks to his tremendous July on the adidas circuit. Despite hearing overtures from a slew of name brand programs, Houston's diligence in the recruitment of the Rivals150 guard paid off with his commitment in September. This was a big win for Kelvin Sampson, and don't forget, the Cougars will also see UMass transfers DeJon Jarreau and Brison Gresham, the latter being a former top-50 prospect, become eligible next fall.
UConn fills holes: Not a giant surprise, but UConn hit on its top targets this fall and while the prospects that pledged to the program may not win over the masses, they do fill specific needs. The Huskies went to the West Coast twice, landing Rivals150 prospects James Akinjo, one of the top standouts from July, and Emmitt Matthews, a potential 3-and-D wing that is also a top shooter in his class. Lukas Kisunas is a productive paint producer and Sidney Wilson's quick transfer into the program could only better their chances for consistent success once postseason play begins each March.
BIGGEST SURPRISE (AND NOT IN A GOOD WAY)
Memphis' misses: The times have been tough for the Memphis basketball program and things did not get any better this fall. The city has never been short for talent, but that hasn't helped the Tigers secure any of the Rivals150 prospects that the region has been able to produce. While they do remain in contention for four-star guard Tyler Harris, Memphis was unable to secure the commitment of Alex Lomax, a product of the loaded Memphis East High program, and was also the runner-up to Mississippi State for Robert Woodard. They entered the college season with mixed reviews regarding the potential of this year's group and maintain just one signing, that coming from Connor Vanover, a sharpshooting 7-foot-2 center.
NEXT SEMESTER
Can Memphis find a way to land Harris this winter, as it battles Iowa State for his commitment? Tulsa is the lone program that hasn't signed anyone this far, though they did secure the commitments of three junior college prospects giving Frank Haith an experience bunch next year. The majority of the work has been completed by most of the league. There are high hopes, thanks to the strengthening of the league from top to bottom, and with the addition of Wichita State, that this could be the league's best season since its inception four years ago.
REPORT CARD
Cincinnati (B+): The Bearcats secured one of the more underrated guards nationally this fall with Logan Johnson, a high-flying guard from California and the younger brother of Miami Heat wing Tyler Johnson.
East Carolina (A-): Talent acquisition has remained a major focus for Jeff Lebo and this fall, his staff did a good job of landing under-the-radar talent. Michael Wynn has the chance to be a top-three scorer next winter for the Pirates.
Houston (A): Along with the transfers of DeJon Jarreau and Brison Gresham, the Cougars landed talented and versatile playmaker Nate Hinton along with an elite shooter in Antoine Davis.
Memphis (C): The Tigers continue to strike out after missing on a few of its top targets this summer and fall; Connor Vanover is a good piece, but they must land Tyler Harris this winter, or else.
SMU (B): SMU continues to build as big man Jahmar Young boasts tremendous upside down low. Rivals150 forward Feron Hunt is the major wild card, someone that could blossom into a key piece for future success in Dallas.
Temple (B): Temple didn't need a whole lot as Arashma Parks, the younger brother of five-star Villanova big man Omari Spellman, should bring toughness and rebounding to Philly next year.
Tulane (B-): Moses Wood is someone Tulane can develop into a contributing piece.
Tulsa (INCOMPLETE): Tulsa signed three JUCO players.
UCF (B): Central Florida didn't have many pressing needs as they will only lose AJ Davis to graduation. Andreas Fuller is the versatile and hard-playing wing that Johnny Dawkins was looking for.
UConn (A): The Huskies checked all the boxes this fall with competitive lead guard James Akinjo, shot making wing Emmitt Matthews and interior presence Lukas Kisunas; don't forget about Sidney Wilson, a former four-star wing, sitting out following his transfer from St. John's.
USF (A-): The rebuilding has begun in Tampa as Brian Gregory's three-man class of Xavier Castaneda, Michael Durr and Rashun Williams should enhance their chances of future success.
Wichita State (A+): Greg Marshall's inaugural class within the AAC is his best yet as Alex Lomax will be a strong lead guard while Morris Udeze is destined to be a four-year producer in Wichita.