Recruiting Rumor Mill: Latest on Dylan James, Jizzle James, Isaiah Collier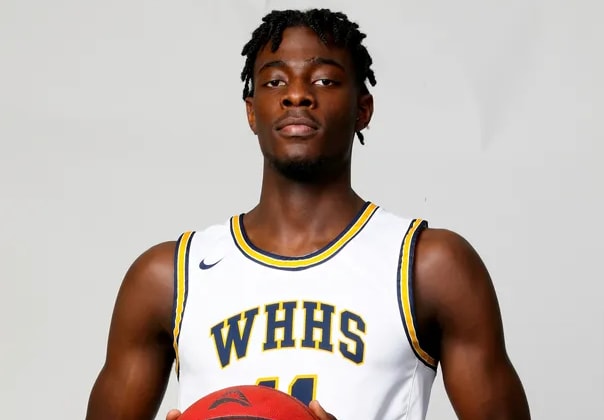 Prospects in the class of 2023 are flying off the board as we're knee deep in commitment season. The result is no shortage of whispers from the Recruiting Rumor Mill.
Today, Rivals recruiting director Rob Cassidy explores the chatter around a trio of players expected to announce their respective decisions in the near future.
*****
RELATED: Ranking the Contenders for Jizzle James
2023 Rankings: Rivals150 | Team | Position
2025 Rankings: Top 40
Transfer Portal: Latest news
*****
RECRUITMENT TO WATCH: Dylan James and Georgia  
I entered a FutureCast for Dylan James to Georgia a few weeks back, and that - unlike most things lately - hasn't changed. The Bulldogs still seem to have a sizable lead in the James sweepstakes, and whispers that his recruitment could be nearing its end in the coming week or two are growing louder.
The Florida-based prospect feels supremely comfortable with the UGA staff based on the relationship he formed with Mike White and company while they were running the show at Florida. James visited VCU earlier this month, but the Rams don't seem to be a major threat to steal his pledge as things stand.
James, who comes equipped with great length, impressive rebounding instincts and a confident three-point stroke, is ranked 133rd in the 2023 class as things stand, but he has the tools to move up the list this winter. Should Georgia hold on as expected, the Bulldogs will be getting a steal.
*****
FUTURECAST OF THE WEEK: Jizzle James to Cincinnati 
It's a Cincinnati versus Georgia battle for Edgerrin James Jr., and the struggle between the two programs seems to go back and forth with some regularity. Not long ago, UGA looked like the distinct favorite to land James, who the staff has been recruiting since it was coaching at Florida. On the heels of James' weekend visit to Cincy, however, the Bearcats are thought to be the slight leader in the clubhouse.
It's starting to feel like the Dawgs may need to get the talented guard on campus for a return trip if they hope to swing the momentum back their way and seal the deal, as James visited in July but has not been back since. Should that take place, things will be back up in the air. LSU is also involved, but can't be taken too seriously until it gets the four-star prospect on campus for an official visit, which is tentatively set for later this fall.
*****
THE CURIOUS CASE OF ISAIAH COLLIER
Once a cycle or so a recruitment comes along that keeps everyone guessing until the final days, and the case of Isaiah Collier definitely fills that role for this class. As we sit just a little more than a month away from the five-star guard's November commitment timetable, things seem to get murkier by the day.
In the interest of transparency, I'll point out that my FutureCast remains in favor of Cincinnati only because Rivals' system won't allow me to withdraw it without replacing it with a prediction for another school. The truth is, I have no idea what's going on here anymore. People that would know seem divided. A few weeks back, some close to Collier felt Cincy had separated itself. These days, that line of thinking has faded. Some sources have decided to speak in riddles. Others insist Collier's family is planning a move to L.A. to be able to watch him at USC, which depending on who you ask, is once again trending as the frontrunner. Michigan remains strangely confident, even if almost everyone else seems to think the Wolverines are all but eliminated.
Alas, whispers and uncertainty are what make recruiting interesting, and this one checks those boxes. I don't know which way the wind is going to blow here, so I'll just repeat what I was told by one involved coach this week: "Everyone always seems confident, but there's a lot of time between now and November."
What does that mean exactly? Hell if I know, but it's provocative. I wish I could change my FutureCast to an exaggerated shoulder shrug.