Recruiting Rumor Mill: Flurry of decisions expected soon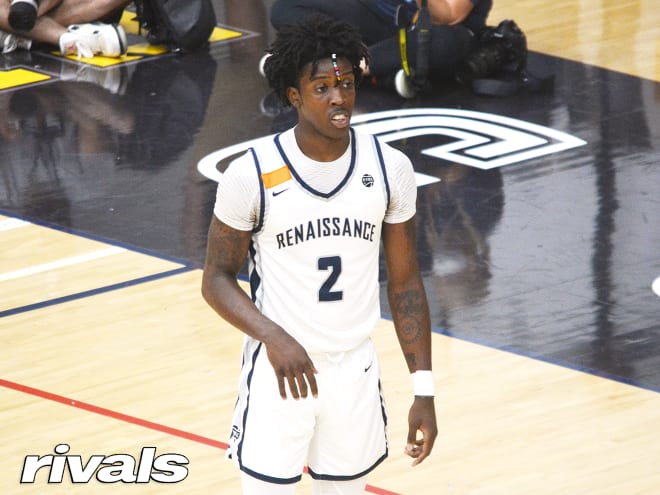 October usually brings a flurry of activity on the commitment front, and this year has been no different. Announcements continue to take place at a furious pace as we race toward next month's early signing period.
Today in the Rumor Mill, Rivals national basketball analyst Rob Cassidy takes the temperatures on the rumors surrounding the recruitments of prospects that could be close to making a call.
TY-LAUR JOHNSON'S RECRUITMENT GETTING MURKY
The recruitment of Ty-Laur Johnson seems to be headed to a close in the near future, as his official visit to NC State seemed to have put the Wolfpack firmly in the driver's seat. Things may not be as cut and dry as they look on the surface, however, as sources say Memphis is still very much alive in the race to land the New Jersey-based point guard. In fact, the Tigers may have seized the lead.
I flipped my FutureCast pick from NC State to Memphis on Wednesday morning. But even as they stand now, things remain in flux as Memphis jockeys for position with the Wolfpack. Previously-eliminated Seton Hall continues to state its case as well.
Nothing is ever set in stone in recruiting, and that goes doubly in this situation. Still, Penny Hardaway and company will get Johnson on campus for an Oct. 22 official visit and have set themselves up to make a serious late push, as Johnson to NC State looks significantly less likely than it did earlier this week.
*****
FUTURECAST: Papa Kante to Michigan 
Michigan has liked its chances with four-star big man Papa Kante since the summer and has long figured into his recruitment. The big man headed home to Senegal at the end of summer in order to talk things over with his circle back home, and the Wolverines emerged as the true front-runner in the aftermath of that trip.
Kante is also considering programs such as Pitt, Rutgers, Memphis and Maryland. And while there's no such thing as a lock in the recruiting world, as it's based on the whims of teenagers, the Wolverines seem to be trending as we race toward Thursday's announcement based on the fact that he visited Ann Arbor twice in the last month.
*****
BONUS FUTURECAST: Carl Cherenfant to Memphis 
*****
ELITE DEFENDER TO ANNOUNCE HIS CHOICE ON FRIDAY
The No. 131 prospect in the class of 2023, Gabe Warren will announce his commitment on Oct. 21, and the list of programs interested in his services is long. Rice, San Jose State and Sam Houston State seem to be among the serious players to land the Texas-based star, who is one of the most tenacious defenders in the class and comes equipped with a motor that never seems to stop.
It's hard to determine a favorite as things stand, but Warren is thought to have built a solid relationship with Rice head coach Scott Pera and was particularly impressed by his June official visit to the Houston-based school. That said, I don't feel confident enough to enter an official pick.
In addition to his well-established defensive prowess, Warren is a high-level athlete that is becoming more of an offensive threat by the week. He recently flashed his athleticism at the Wootten Top 150 camp by pulling off this dunk, which brought everyone watching to their feet.