Recruit and Reload: Each Big 12 team's biggest need, best fit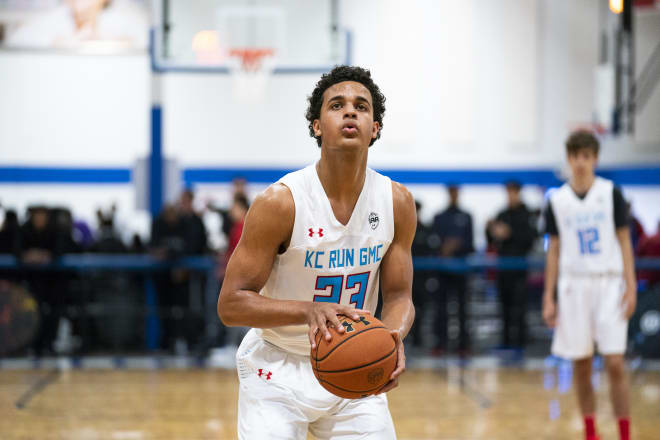 Official visit season is in full swing as programs across the country look to recruit and reload. This week, the Rivals.com team is taking a look at programs across the country and identifying their biggest need and which one recruit on their board is the best suited to fill that need.
Today, we continue by taking a look at the Big 12.
MORE RECRUIT & RELOAD: Each ACC team's biggest need, best fit | Big Ten
BAYLOR
Biggest need: The Bears already landed a big wing who can shoot in Jordan Turner. Now they have to be focused on size - and more size - with their remaining scholarships.

Best fit: Soon-to-be five-star Oscar Tshiebwe is visiting a week from now, and he would be a monster prize, but there's also going to be a serious battle for him. However, the guy who will be visiting with Tshiebwe, Victor Iwuakor, stands out as a potentially great fit. He's slightly undersized, but his length, athleticism and ability to rebound in and out of his area would play really well in Scott Drew's zone. Not to mention the Bears have done pretty well incorporating and developing slightly-under-the-radar guys like Iwuakor.


IOWA STATE
Biggest need: The Cyclones have already landed a pair of recruits in wing Marcedus Leech and sharp-shooting combo forward Luke Anderson. Leech is a wild card because he's a former top 50 level prospect who has been out for some time with injuries, so he could be a tremendous value. But, the priority has to be coming up with some Lindell Wigginton insurance, in case the high-scoring combo guard leaves for the NBA.

Best fit: It might be tough to pull athletic combo guard Mario McKinney out of St. Louis at this point, but he would be an ideal fit. He's not quite as skilled as Wigginton is but he has a big-time motor and could play the Cyclones' style of ball.

KANSAS
Biggest need: Bill Self and the Jayhawks have huge expectations for Memphis transfer Dedric Lawson, but it's most likely that he'll be looking to leave for the NBA after this season. With that in mind, a skilled forward is a must.

Best fit: Can there be an answer other than Jeremiah Robinson-Earl? He's a local kid, he's skilled, he's very familiar with the program and he's an elite player capable of stepping right in and replacing Lawson. If not Robinson-Earl, keep an eye out on Kansas' pursuit of Top 40 forward Zeke Nnaji.


KANSAS STATE
Biggest need: Expectations are high in Manhattan, and they should be. The Wildcats are balanced and feature some very talented upperclassmen. It's not going to be easy to replace either Barry Brown or Dean Wade, but there are already some guards with upside on the roster. What there isn't on the roster is a guy to take over when Wade leaves.

Best fit: If he decides to head to Manhattan, odds are E.J. Liddell would be walking into a situation where he could play as many minutes as he could handle. On top of that, Bruce Weber and his staff have thrown everything that they have at the top 40 prospect. Liddell is scheduled to visit later this month and is also considering Ohio State, Missouri, Illinois and Wisconsin.


OKLAHOMA
Biggest need: The Sooners look to be in need of all the perimeter help that they can get from the class of 2019. Guards, wings, they've cast a wide net.

Best fit: The Sooners are in deep with top 50 wing Malik Hall who has them among his top schools and will be visiting soon. Hall can shoot, he plays with control and he's a big wing who could even step in and play some small ball four which makes him even more desirable as a prospect.


OKLAHOMA STATE
Biggest need: The Cowboys already locked down a pair of twins in Rivals150 power forward Kalib Boone and Keylan Boone who have big upside. As Mike Boynton looks to build the program in his image, an offensively aggressive wing athlete would be a great piece.

Best fit: Georgia four-star Marcus Watson seems to have everything that Boynton and the Cowboys could want, and while many assume he'll stay close to home it would be unwise to count out Oklahoma State here. Watson is athletic, plays with a ton of confidence and is as aggressive as they come as far as athletes who like to attack the rim in transition go.


TCU
Biggest need: Jamie Dixon and his staff have the rebuild at TCU way ahead of schedule and the Frogs are on their way to being perennial contenders for the NCAA Tournament. Looking ahead, an athletic backcourt player who can handle the ball some would be ideal.

Best fit: Seattle native P.J. Fuller was on campus for an official visit last weekend, and TCU has put themselves into a good spot with him. At 6-foot-4, he can play off the ball as an athletic off-the-dribble scorer, but he also handles and creates well enough that he can eventually play some minutes at the point.


TEXAS
Biggest need: The Longhorns are set to lose some senior leadership in the backcourt, but thye've got no shortage of young and talented guards in the program. They could use another big man, especially if sophomore Jericho Sims is as good as Rivals.com thinks he will be and goes pro.
Best fit: Could there possibly be a better fit when there is a five-star 7-footer with skill who calls Austin his hometown? Will Baker is an absolute must have for the Longhorns and would bring a totally new dynamic to the five spot with his ability to dial it up and shoot from long range.

TEXAS TECH
Biggest need: If things go as planned, Chris Beard and the Red Raiders will send an unranked three-star wing to the NBA early in sophomore Jarrett Culver. But, they are in pretty good shape on the wing and a creative and tough ball-handler may be the more pressing need.

Best fit: Top 40 combo guard Jahmius Ramsey will kick off his official visit tour this weekend when he heads to Lubbock. He's exactly the type of no-nonsense, in your face competitor that has been thriving under Beard and would be a big score. If not him, why not dream big and hope for somebody like five-star combo guard Jalen Lecque?


WEST VIRGINIA
Biggest need: Forward Esa Ahmed is set to graduate and there's a good chance that junior big man Sagaba Konate is going to explore the NBA again. With that in mind, a ready-to-roll big man is of utmost importance.

Best fit: When it comes to playing style and potential college program fit, is there a better potential marriage of styles than Oscar Tshiebwe and West Virginia? He's ultra-physical, has the best motor in the country, plays bigger than his size and his game is all about toughness. The Mountaineers looked like a huge favorite early, but Illinois, Baylor and, in particular, Kentucky are making his recruitment a real battle.