Rabb not quite ready for commitment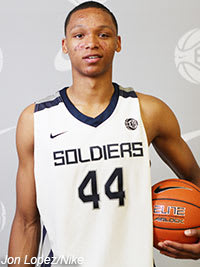 "I was planning on making it today, but I'm not sure right now," Rabb told the assembled media, including SFGate.com, post game. "I don't want to rush into a decision. I think it's coming very soon, though. It still may be tonight, but I'm not sure. I just need to talk it over with my family."
Though he didn't author the storybook ending to his recruitment that Cal fans were hoping for after scoring 19 points and hauling in 21 rebounds in the title game, the Bears still appear to be the team to beat.
Up next for Rabb is an early Sunday morning flight to Chicago for this week's McDonald's All-American game activities and it would be a surprise if he doesn't announce a decision before the week is over.