Q&A with coveted five-star Trayce Jackson-Davis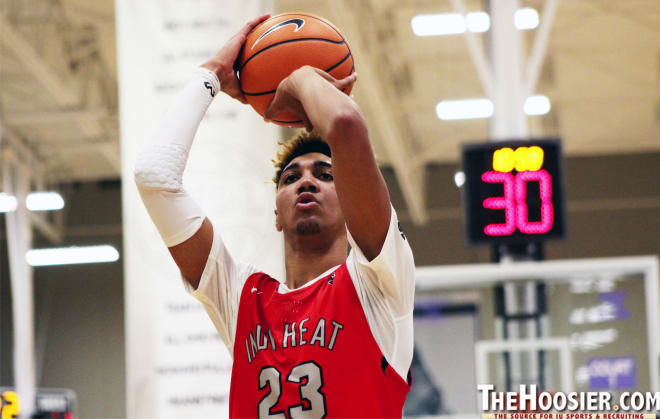 Corey Evans (CE): You're down to a final three of schools so let's get right to it. Where do you sit with Michigan State and what is its primary pitch with you?
Trayce Jackson-Davis (TJD): They have had a lot of success with guys from Indiana like Gary Harris and dudes like that. I know it is going to be hard straying away from home, but they said that coach (Tom) Izzo, he has a good past with bigs with guys like Jaren Jackson. He's shown me what Jaren did and how I could be similar to that and even though we aren't the same player, he thinks that with his help, he could get me to where Jaren is now.
CE: What was that vibe like up there and with the family atmosphere that they pride themselves on?
TJD: All of their guys that have been through their program always come back and I just think that speaks volumes and shows who coach Izzo is as a person; he made their own locker room for them. It shows that he really does care about his players and all of his past guys are very knowledgeable and will always talk to you and it just shows that it is a real family and they are connected and together.
CE: UCLA is another one and a program that has some familiarity in Indiana with coach (Steve) Alford and also Kris Wilkes out there doing well. What is its pitch?
TJD: It is just how they have gotten their guys to the league and they are trying to get me and Keion Brooks and that we would be a very good package deal, as well. Their main pitch is for me to come in and play a lot and that they have scouts at almost every practice so they would see you in games but also in practice.
CE: UCLA is a bit different with what they can offer; what's the idea of going away from home and that L.A. life?
TJD: I thought that it was cool during my visit there with all of the guys. Kris was my host so I got to hang out with him a little. It isn't that big of a deal going away from home and it wasn't something that I wasn't used to since I do have family out there.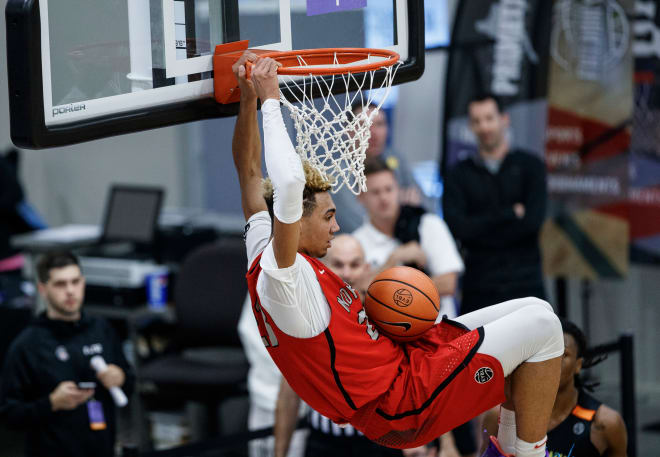 CE: Finally, Indiana is a program that has been a constant presence with you in recent years. What's it like being the top player from a state that is so crazed about basketball and the vibe you get there?
TJD: It is kind of like Michigan State with the family thing but at the same time, Indiana wants to lock up their borders and they really care about their in-state guys. Coach (Archie) Miller has had a big emphasis on that and has pushed that really hard and the fans have done the same thing. They just really want me and Keion to stay in-state really bad and are doing whatever they can to make it possible.
CE: What are your thoughts on the program and its future?
TJD: Last year when coach Miller got the job, they started recruiting me right away. They have just told me that they want to lock up the best guys in the state and discussed all of the things that I could do there and the connections that would happen outside of basketball with me being from Indiana. They also talked about how they are remodeling and how they brought coach Cliff (Marshall) in with their weights program and the positives of that along with the new locker rooms. They are trying to push that to get me and Keion, as well.
CE: You talk about Keion often. Have you guys discussed going to college together?
TJD: We have talked about it a little bit but it is nothing serious. I know that he is going to make the best decision for him and so am I. If it is a decision that we go to school together, that would be great, but it is not going to be forced or anything like that. I want him to make the best decision for himself and I want to do the same for me.
CE: We are less than two weeks away from the Early Signing Period. Where do you sit with things?
TJD: I am going to evaluate all of the schools coming up and put all of the positives and negatives on a sheet of paper and if I feel comfortable enough, then I am going to make my decision because I talked to my family and they said that you are never going to be 100 percent sure of where you are going to go. There is always going to be a little bit of doubt but you just know that you are going to make the right choice and any of the three schools would be great options.
CE: What are the chances of you signing early?
TJD: Signing early, I could see myself doing it. I give myself a 60- to 70-percent chance. If I don't sign early, I will probably be committing within the next month or so.