Purdue lands four-star big man Trevion Williams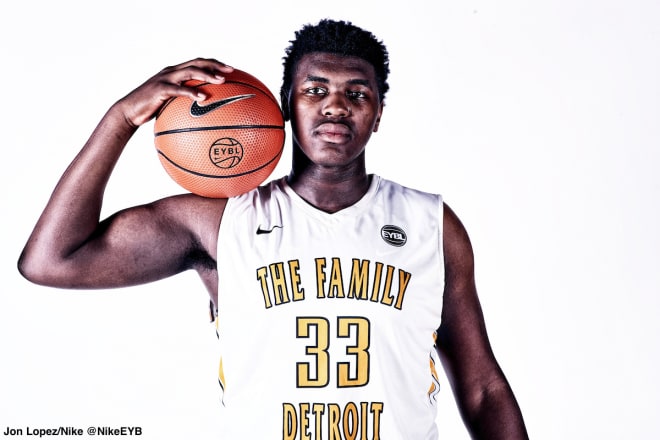 An absolute must for Matt Painter and his staff at Purdue in 2018 recruiting was landing a capable big man. They got the job done on Thursday.
Four-star post player Trevion Williams out of Detroit announced that he will play his college ball for the Boilermakers. Not surprisingly, the work Painter and his staff did with recent NBA Draft pick Caleb Swanigan played a big role.

"Thinking long term which place would put me in the best position to put me in the position to reach my dream of the NBA I thought (Purdue) was the best fit," Williams told Rivals.com. "They really took care of Caleb Swanigan and throughout the recruiting process they compared me to him a lot. It feels good to know they believe in me like that to compare me to a guy who is in the NBA now."

In the process of coming back from a broken foot and playing himself into shape, Williams has a high level of skill and great hands. Because he's a widebody with skill, he identifies even more with Swanigan and wants to take the best advantage he can of potential playing time.
"They told me that I can play right away but I'll have to work," said Williams. "Caleb during his career, he struggled a lot but he got to the point where he was dominating. He had people in front of him like A.J. Hammons but he kept working and now he's in the NBA. I know I just need to work and not rush the process and take advantage of any time I'm given and try to dominate.
Williams is Purdue's first commitment from the class of 2018 and they will look to sign at least three more prospects and have targeted others like Rivals150 wing Damezi Anderson, Rivals150 point guard Robert Phinisee, Rivals150 combo guard Keyshawn Embery and others like three-star prospects Jaelin Llewelyn and Emanuel Dowuona.
In Williams, though, longtime summer coach Mike Faletti says that Purdue has found a winner with upside.
Tre is the kind of player whose best playing days are ahead of him," said Faletti. "He is still only 16 years old and in college he is going to have a strength and conditioning coach that he can work with daily to maximize his potential."