Point guard talent headlines updated Rivals150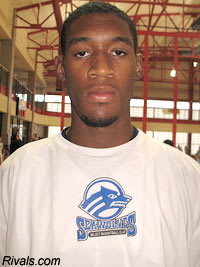 Knight is a powerful guard who can penetrate, shoot with deep range and defend at an elite level. He was having an outstanding summer - outplaying all his competition - until he was derailed by a foot injury at the Nike Peach Jam in early July.
A smooth wing athlete, Barnes impressed scouts at the beginning of the travel season with his improved ballhandling and outside shooting. He kept up his high level of play throughout the summer, finishing with a scoring and rebounding flurry at the Nike Global Games.
Sullinger anchored All Ohio Red, the premier team on the travel circuit. With a build and game very similar to Kevin Love of the Minnesota Timberwolves, Sullinger has been a pillar of consistency this summer.
[rl]