PJ Hall becomes a top target for local powers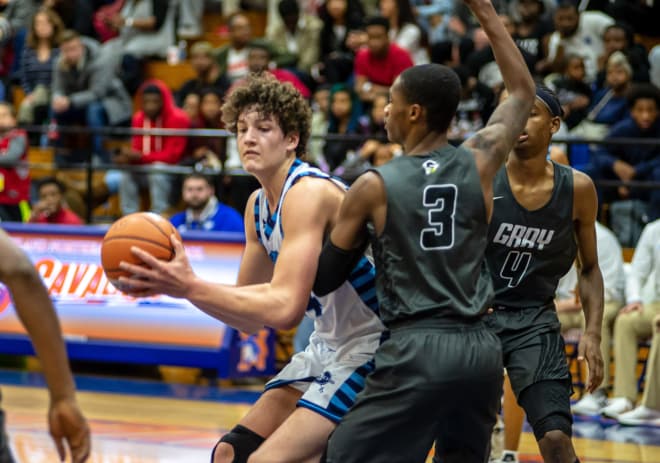 COLUMBIA, SC. – In a class that is looking to be in short supply for productive frontline prospects, PJ Hall is ready to enter into a full fledge priority recruitment. Already holding offers from some of the top local power programs, Hall is back on the floor after a minor knee injury as the attention towards him has not waned.
"It has been fun, a fun journey," he said about his ongoing recruitment. "I am just trying to do as well as my sister did. She kept a level head the entire time and trusted God," Hall said referring to his sister who was rated as one of the best volleyball prospects before choosing Florida last year.
Clemson, Florida, South Carolina and Tennessee are the four programs that have begun to stand out within his recruitment, he told Rivals.com.
IN HIS OWN WORDS
Clemson: "They're underdogs and gritty. They love the underdog position. They like coming up and beating the big guys."
Florida: "I love the city, I love the coaching staff, I like the way that they play with how they like to push the ball with their bigs and they are just a versatile team."
South Carolina: "I love the coaching staff there. Coach (Frank) Martin, I love the way that he coaches. The intensity and in your face type, that is the way that I grew up and I love that."
Tennessee: "Gritty. They have a ton of talent but they are not reliant on it. They work, dive on the floor and taking charges; they're a bunch of incredibly talented players that play as if they are role guys. They just play to their role."
WHAT'S NEXT & RIVALS' REACTION
Already taken unofficial visits to Clemson, College of Charleston, Florida, South Carolina, Tennessee, and Winthrop in recent months, Hall discussed when his official visits might take place. "I will probably take those after the season since I am way too busy but I have been contacting a couple of schools but I am not sure where I will take them yet," he said.
A commitment timeline looks to be set. "First, I wanted to do it right after the AAU season but I am not sure if I will be ready for it then so I might push it a little farther than that but I do want to do it before my senior season," Hall stated.
Look for more offers and the priority placed upon him to only heighten as his senior summer approaches. A 6-foot-9, mobile, tough, athletic and skilled big man that can produce in a variety of ways, newcomers should be expected but it does look as if Clemson, Florida, South Carolina and Tennessee will have a major say whenever it does come time for Hall to decide on a college home.