Pangos Camp Saturday recap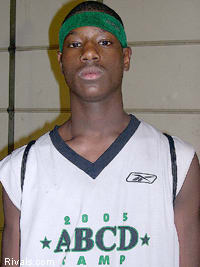 Gant says that UCLA, who has offered, is his favorite, but he is keeping his options open. He is also naming North Carolina, Washington and Texas as close competitors. UConn and Texas Tech are also involved.
Hazell has an offer from Oral Roberts and is also hearing from Oklahoma, Tennessee and Oregon.
Washington is leaning towards Oklahoma State, but also likes Texas and Tulane. All three have offered. LSU has also offered, and he named Connecticut, Florida, Florida State and Colorado State as other schools that are recruiting him.
Parsons visited ASU (offer) before arriving in L.A., and he will visit USC before leaving. Also named Virginia Tech, Wisconsin, UMass and Miami as schools that have offered. Tennessee, Georgia and Rutgers are also involved.
Reed is hearing from Arizona State, Washington State, Nevada, Florida State, Miami, California and Washington. He will visit Arizona State this month and likes the idea of "building up a new program under a brand new coach."
McKines has offers from San Jose State, San Diego State, St. Mary's and San Francisco. He is also hearing from Miami, Washington State, Washington and Pepperdine.
White has an offer from USC, and also likes Arizona, Mississippi State and UConn. The idea of playing closer to home at Mississippi State is appealing at this point.