Oklahoma snags versatile transfer guard Elijah Harkless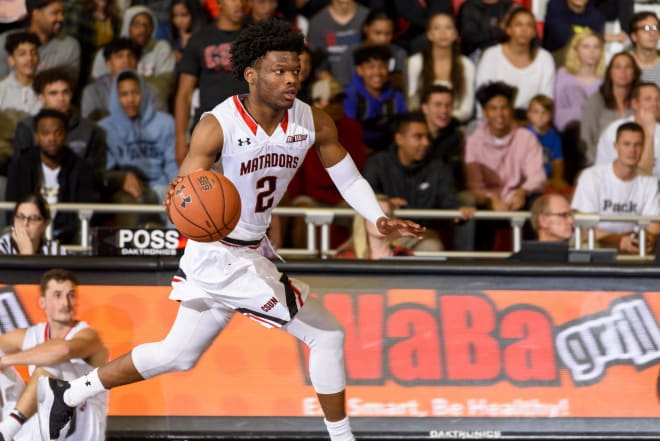 After securing the commitment of Umoja Gibson on Monday, Oklahoma responded with another win within the Transfer Portal on Tuesday. Cal State Northridge standout Elijah Harkless committed to the Sooners and is slated to sit out next season with two full years of eligibility remaining.
"I believe that Oklahoma is the best place for me to truly apply what I have worked my whole life for. It doesn't get more competitive than the Big 12," Harkless told Rivals.com. "OU has done a great job with development and that's something that I am really looking forward to in my redshirt year."
A 6-foot-4, strong and tough-minded guard that can play either wing position on the perimeter, Harkless comes to Norman after playing in 50 games over the past two seasons, half of which he saw starts in. Improving his numbers across the board in practically every major statistical category, Harkless completed his sophomore season by averaging 10.7 points, 5.8 rebounds. 2.9 assists and 1.7 steals per game. He also made 36-percent of his attempts from 3-point range.
The native of Rialto, California will be forced to sit out next season unless the one-time transfer rule is put into place. If so, the Sooners would have a ready-to-contribute guard that can fill a variety of holes along the perimeter. Harkless has shown that he can make the open jumper, distribute as a secondary playmaker, defend different spots and rebound.
OU now sits with two transfer commitments that they will welcome in the fall, though questions remain whether both or if one of the two will be able to compete immediately as they both come in the sit-out variety. The Sooners will enroll three-star guard Trey Phipps in the coming months and already sit with the commitment from Rivals150 junior Bijan Cortes, in which their backcourt is fairly concrete for the forseeable future.