Okeke caps off junior campaign with state title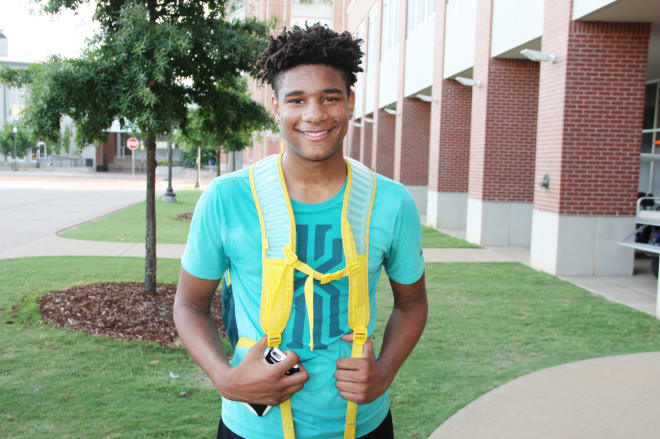 Atlanta (Ga.) Westlake power forward Chuma Okeke capped off a terrific junior season on Saturday night with a state championship over local rival Pebblebrook. The four-star prospect finished 13 points and 7 rebounds, and showed off his versatility that has college coaches so excited about him.
His list of schools includes Auburn, Florida State, Georgia, Georgia Tech, Iowa State, Miami, Virginia Tech and Xavier. Last week, coaches from Florida State, Iowa State and Virginia Tech were at his school to see him.
IN HIS OWN WORDS
Okeke shared where he stands with some of the schools on his list.
Georgia: "I've been talking to them the most. I like their coaching staff. I haven't really had a chance to watch them play this year, but their coaching staff is real cool. They talk to me about how good it would be to be from Georgia and then go to Georgia because there would be so much support."
Georgia Tech: "I've been to a couple of their games. I like the way they play. I like how they try to get everybody involved. I haven't really talked to them much lately, but they usually check up on me and see how I'm doing."
Auburn: "I talked to them after our Final Four game in state. They were just seeing how I'm doing. They want me come up there and visit with Danny [Lewis] and Jamie [Lewis]."
Florida State: "They were the first school to offer me when I was at Langston Hughes last year. I haven't had time to watch them play or anything either."
Xavier: "I've been talking to Xavier a lot too. I haven't really seen them either. I like one of their coaches, Coach Mike [Pegues]."
WHAT'S NEXT?
With the state championship behind him, Okeke now shifts his focus to helping the Georgia Stars defend their Nike EYBL championship this summer. He says a decision on where he'll play basketball at the next level will come during his senior year.
RIVALS' REACTION
Georgia's coaching staff has done a great job making Okeke a priority and selling him on the advantages of staying in-state for college. Xavier has also built a strong relationship with him, and Auburn is another one to keep an eye on here. There is a possibility Okeke looks to play with close friends Danny Lewis and Jamie Lewis at the next level, so that could also impact where he ends up.