Offers begin to add up for top-five sophomore Caleb Houstan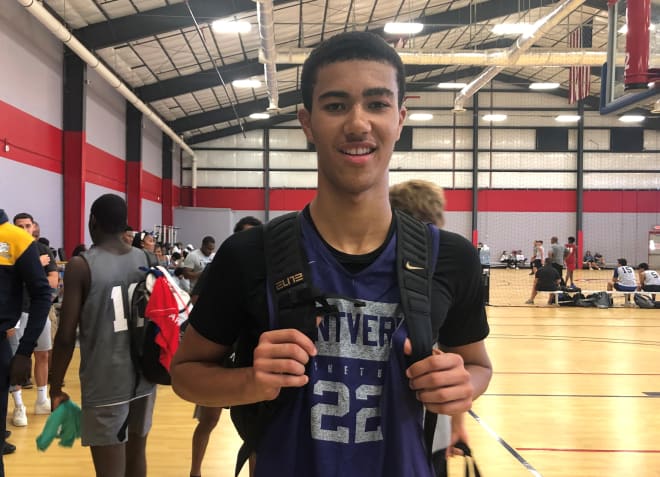 The top sophomore prospect from Canada and an integral member of the top-ranked Montverde Academy squad this past winter, Caleb Houstan has solidified himself as one of the very best. While his recruitment took some time to take off, Houstan now holds offers from some of the more prominent programs nationally as he enters his junior summer.
Growing to 6-foot-8 and weighing 200-pounds, Houstan is a reflection of all that one looks for in a new-age forward: he is a supreme jump shooter that can hit off of the spot-up, running off a variety of screens and out of the mid-range pull-up. Thanks to his solid mental make-up and growing pedigree, Houstan's offer list has nearly hit double-figures.
The fifth-rated sophomore has picked up offers from Maryland, Michigan, Tennessee, Texas, and Seton Hall since the completion of the school season. The five join North Carolina, Oregon, Texas Tech and Virginia who offered earlier in the winter.
Beside the group, Houstan has also begun to hear from Baylor, Duke, Gonzaga, Michigan State and Villanova. Due to the ongoing pandemic, visits have been postponed for the foreseeable future as Houstan remains focused on his skill work and potentially competing on the Nike EYBL circuit and for the Canadian national team later this summer.
Rumors have swirled around a potential reclassification into the 2021 class. However, the plan remains for Houstan to complete the summer before he takes a greater look at taking such a route. In the meantime, expect for his recruitment to pick up even further in which it has already become a blue blood affair.