NY2LA Saturday: Five-star Darius Garland takes over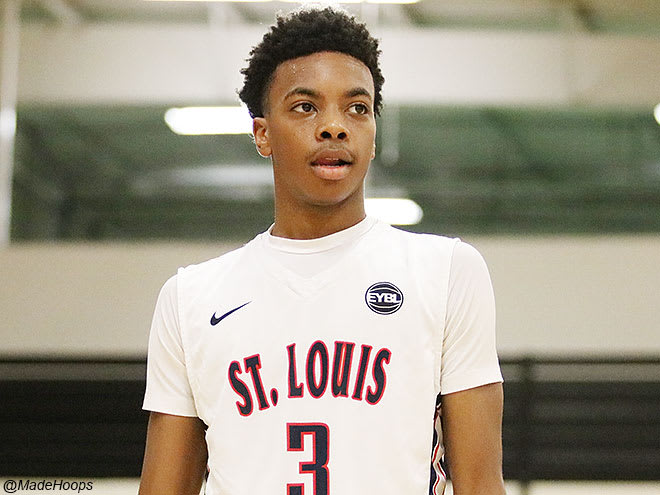 MEQUON, Wisc. -- For the past few years, the NY2LA Swish 'N Dish has served as Rivals.com's unofficial kickoff the the grassroots travel season. On Saturday, five-star point guard Darius Garland played up to his considerable reputation and led the day's standouts as he took over and led Bradley Beal Elite to Sunday's quarterfinal round.

Recruitment: Offers from Duke, Kentucky, Kansas, Vanderbilt and many others.
His day: The most touted player in attendance, Garland was terrific during two viewings. In a high level game against the Iowa Barnstormers, Garland took over with his jump shooting and put the game out of reach.
Quotable: "I really like coach (Bryce) Drew and think he's doing really good things at Vanderbilt."

Prediction: This one is likely to be a battle of the bluebloods with Vanderbilt trying to keep him home. We'll give a slight edge to Duke at this juncture.

Recruitment: Offers from Northern Iowa (where his father Kyle Green is an assistant), Iowa State, Minnesota and Nebraska.

His day: Green looked tremendous all day long. He's always been a great jump shooter but he's gotten considerably better creating off of the dribble and has grown two or three inches since last summer. He looks like a potential top 75 type player.

Prediction: Given where his father coaches, Northern Iowa is going to be tough to beat. However, there's no doubt he's a legit high major prospect.

Recruitment: Offers from Seton Hall (where his father played), Rutgers, St. John's, DePaul, Connecticut and Syracuse. Whitney feels an offer from Washington is coming soon.

His day: A big-time athlete that plays way above the rim, Whitney was electric as a finisher on the break. More impressively, he hit several deep jumpers and played hard on both ends of the floor. Whitney played his freshman season of high school in Chicago.

Quotable: "As a freshman people handed me everything, I really didn't have to work for it. At Roselle Catholic it's been entirely different and I'm better for it."

Prediction: It's still to early to make any kind of call on Whitney, but the ties to Seton Hall could be beneficial long term.

Recruitment: Iowa (where his father Fran McCaffery coaches) has offered.

His day: McCaffery is thin, but he is also quite fluid, can shoot with range and is an excellent all around athlete. He has the tools to play inside or out and looks like he could be in line for a bump in the rankings.

Quotable: "No, nobody else is even trying (to recruit me)."

Prediction: This one is all Iowa unless McCaffery leaves for a different coaching job.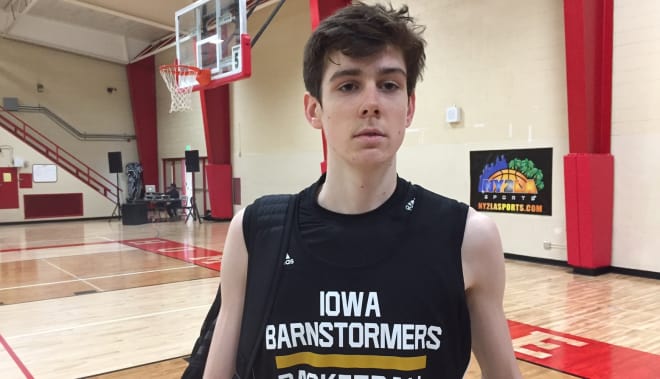 Recruitment: Offers from Xavier, Florida, Iowa and Ohio State.

His day: Playing up on the 17U level, Mitchell is going through an adjustment. He's an excellent open court athlete and has a nose for the rim but was a little timid at times.

Prediction: Given he's from the Columbus area -- but is transferring to Montverde (Fla.) Academy -- the Buckeyes figure to be strong with Mitchell.

Recruitment: Offers from IUPUI, Ball State, Toledo, Bradley, Indiana State, Northern Kentucky and Wisconsin Milwaukee. Purdue, Butler, Indiana, Michigan and Michigan State showing interest.

His day: Henry is a tough guy wing who can also play some as an undersized four man. He attacked the rim, ran the floor and was tough on the glass.

Prediction: A lot of what happens with Henry will be determined by whether or not a Big Ten school pulls the trigger on a scholarship offer.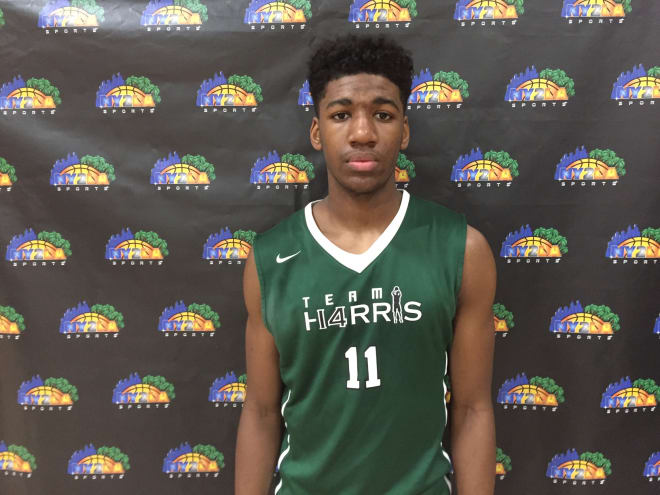 Recruitment: Offers from Drake, Bethune Cookman and Coppin State.

His day: Heckard looks like a potential sleeper prospect and he showed some serious ability to score the ball. He's quick, he's athletic, he creates off the dribble and he can really score from deep.

Prediction: It's still too early to make a prediction, but Heckard looks like a mid major special who could perhaps go a little higher if he plays well in front of coaches in April.