No. 3 overall Bol Bol makes his pick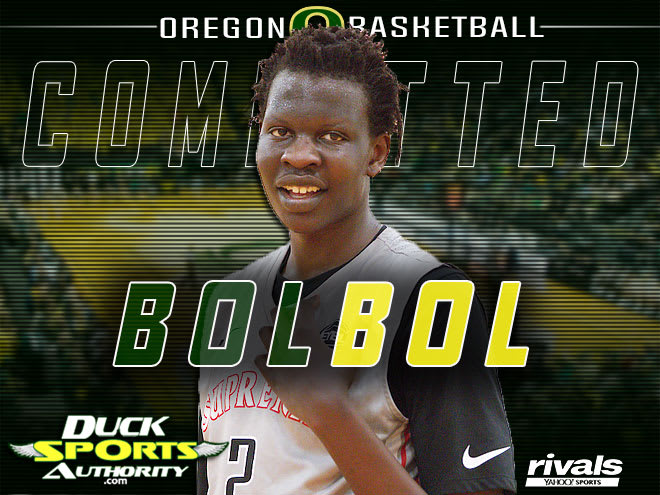 MORE: 2018 Rivals150 | 2018 Team Rankings
At Oregon a huge focus has been making sure that the Ducks capitalized on their 2017 Final Four run in a big way. It would be harder to come up bigger than landing the nation's No. 3 ranked player Bol Bol.
A 7-foot-2 center at Henderson (Nev.) Findlay Prep, Bol loves the way Dana Altman puts athletes all over the floor. He was also impressed by the relentless recruiting pitch from assistant coach Tony Stubblefield and was sold on the Ducks once he took his visit.

"I kind of like everything about Oregon," Bol told Rivals.com. "Just the coaching, how I would fit in the program and how I would play there. The campus is really nice and I like their style play.
"They compared me to how they used Chris Boucher and how he played inside and outside. He was just like me and I would be able to play how I do now at Oregon. I can do some on the inside and some on the outside."
One of the most unique prospects to hit high school basketball in the last decade or so, Bol has a unique blend of skill, scoring ability and game changing size and length.
He'll be able to protect the rim, can score out to the three point line and was sold on the way Oregon plays a style that gets as many athletes on the floor as possible and stresses versatility. He also thinks the Ducks have a bright future.
"I think we can go pretty far and compete for a national championship. I think that I can go out there and help score, block shots and do some rebounding.
The addition of Bol moves Oregon's class to No. 3 overall in 2018. He joins five-star wing Louis King, four-star point guard Will Richardson and four-star power forward Miles Norris.