No. 1 Emoni Bates commits to Michigan State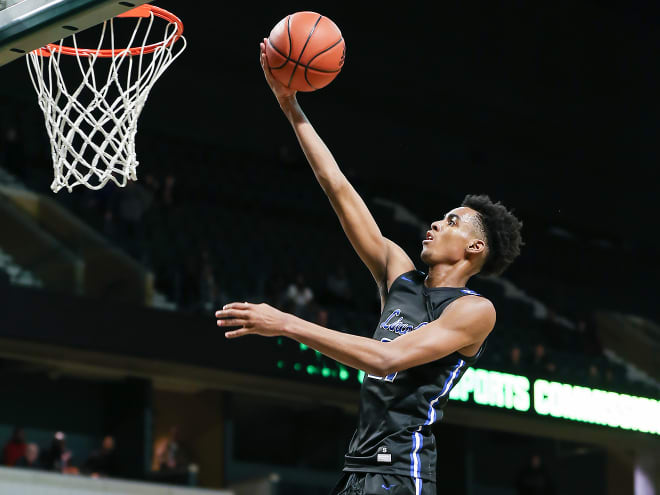 The top player in all of high school basketball, 2022's Emoni Bates announced his college commitment on Monday.
The 6-foot-8 small forward who played his first two seasons for Ypsilanti (Mich.) Lincoln announced on ESPN that he will play his college ball for Tom Izzo.

"I'm not sure what the future may hold but as I do know right now, I will be committing to Michigan State," said Bates on Sportscenter. "They've been showing me love since I was in seventh grade and have been recruiting me for a long time.
Sources have also confirmed to Rivals.com that Bates will be moving to a new high school that will be coached by his father Elgin Bates.

One of the top prospects that Rivals.com has ever scouted, Bates has few if any weaknesses on the floor.
He has tremendous size for his position, is a long and fluid athlete, plays with fire and is ridiculously skilled for his size and age. He shoots with range, handles the ball like a point guard and rebounds like a top flight big man.
Now, the question becomes whether or not Bates ever plays college basketball. Many expect the NBA to change their Draft rules by the time he graduates and even if they don't, overseas options or the G League Pathway could muddy things up for the Spartans.
In the moment, though, Izzo and all of Spartan nation should be celebrating. Bates is a potential once in a generation player and the top player to commit to the Spartans since Magic Johnson.