Nebraska and USC hold edge for Rivals150 G Kyler Edwards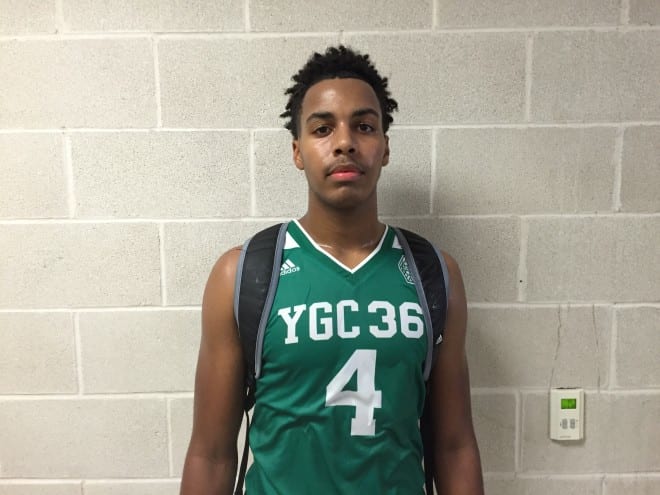 Kyler Edwards is in the middle of a terrific junior season out in the Lone Star State. The Rivals150 shooting guard has his team sitting with a 17-7 record, and he's currently averaging in the neighborhood of 24 points, 6 rebounds and 3 assists per game.
His list of offers continues to grow. Right now, Kansas State, Oklahoma State, Nebraska, SMU, Tulane, USC, Utah and several mid-majors have stepped up with scholarship offers, while others such as Oklahoma, TCU and Texas A&M are showing interest. This year, he's visited Oklahoma, SMU, TCU and Texas A&M.
IN HIS OWN WORDS
Edwards shared with us what stands out about several of the schools involved with him right now.
Kansas State: "I like them a lot. They have been on me hard. The assistant coach is on me hard and coach (Bruce) Weber calls me like every other day."
Nebraska: "I like them. I lived in Nebraska when I was little. It's a good program."
Oklahoma State: "I like Oklahoma State a lot. Their assistant coach has come to three games this year. I like the new staff there."
SMU: "I go to mostly all their games. Coach (Tim) Jankovich is doing a good job taking over there. All the players share the ball and I like that."
TCU: "I like them. They are really on the come up right now. Coach (Jamie) Dixon and his staff are doing a good job. He's only playing like six people and I like that. I think they are close to offering."
Texas A&M: "The A&M visit went pretty well. One of the assistant coaches there went to my school. They haven't offered yet though."
USC: "They recruited my friend Harrison Henderson. He's out there now. I haven't talked to him in a while though, but we're childhood friends."
WHAT'S NEXT?
Edwards said he plans to take trips to Nebraska and Iowa State relatively soon and will continue to be a regular at the schools located in the DFW area. He's aiming to make a commitment sometime after the travel season before his senior year starts.
RIVALS' REACTION
At this point in his recruitment, Edwards said Nebraska and USC hold the edge. His recruitment is still heating up, though, and could change quite a bit in the coming months. SMU and TCU will certainly have their chance as he's only a short drive away from their campuses. An offer from Texas A&M could certainly shake things up too.