Nations top player back on the trail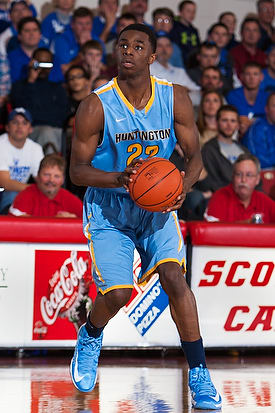 On Wednesday, Wiggins began a final round of visits that should give him and his family the information needed to make a college choice.
"Not really," says Huntington Prep head coach Rob Fulford when asked if Wiggins has any kind of game plan for his official visits. "He's just focused on getting to know everyone. Other players, the staff, the administration."
His athleticism, being a top prospect since a young age and hailing from north of the border have caused Wiggins' recruitment to generate as much interest as any in recent memory.
But Wiggins himself has never gotten caught up in the hype. Named the Naismith player of the year for high schoolers, Wiggins has gone about his business in a humble manner while Huntington Prep has traveled up and down the Eastern seaboard and played to huge crowds.
"He has done a great job of balancing it out," Fulford told Rivals.com. "He has a very good understanding of what is going on and doesn't pay a lot of attention to all of the media hype."
After the visit process wraps, Wiggins will meet with his family and put a plan together for making a decision. There isn't any set timetable, but with the spring signing period and All-Star game circuit -- he's been selected to play in the McDonald's All-American and Jordan Brand games -- fast approaching, these final visits figure to play a big role in him and his family reaching a decision.
"I think the visits are crucial for them," said Fulford. "It gives his parents a chance to put names with faces and for all of them to evaluate the entire program and school for each visit."

[rl]