National Prep Showcase: Lyle is back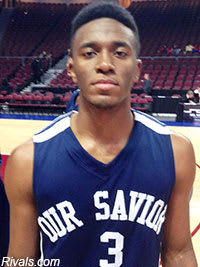 NEW HAVEN, Conn. -- In an ideal world, JaQuan Lyle would have been nowhere near the National Prep Showcase at Albertus Magnus College on Saturday. But, the five-star prospect made the most of it and closed the second day of the NPS out with a huge outing.
Lyle making most of situation
If things had gone as planned,
JaQuan Lyle
would be preparing to play the fifth game of his freshman season at
Oregon
. But, in the late summer he was denied admission to the school, meaning he would have to take a prep school year. The No. 24 player in his class when he graduated in 2014, Lyle is now a five-star combo guard at Bradenton (Fla.) IMG.
Always a player who used his big and strong 6-foot-5 frame and high skill level to do his damage, Lyle had a vintage performance on Saturday leading IMG to a come-from-behind win over Lee (Maine) Academy.
Starting sluggishly in the first half, Lyle absolutely took over in the second half. With the ball in his hands, he directed traffic and most of all scored at will. Lyle dropped in 35 on a variety of floaters and runners and would have gone for 40 plus had he been hotter at the free throw line (13-24).
The skill and scoring he showed were no surprise. But what was most encouraging was seeing Lyle compete and lead. He gathered his teammates in huddles late to discuss strategy, encouraged teammates after mistakes and didn't let his own mistakes get to him.
A few weeks ago Lyle took an official visit to
LSU
and on Saturday Oregon dispatched their entire staff to watch him as the Ducks remain heavily in play. Lyle also listed
Indiana
,
Missouri
,
Ohio State
and
Xavier
as places that he is considering for official visits.
Lyle also confirmed that he won't be looking to enroll anywhere at semester and that he'll spend the entire season at IMG.
"I get another six months to prepare for my freshman year and get better," Lyle told Rivals.com. "It's unfortunate that I'm not there right now, but at the same time it is another opportunity to get better and come in my freshman year with my body right and in better shape and be ready once June starts."
Big day for Wilson-Frame
Pound for pound, there haven't been many better scorers through the first two days then three-star shooting guard
Jared Wilson-Frame
. The 6-foot-4'ish 215-pounder had another good outing, scoring 27 points and grabbing six rebounds during a win for Fitchburg (Mass.) Notre Dame Prep.
A power player off the dribble, Wilson-Frame is able to create contact and gain separation without ever really getting off balance. He's confident shooting from deep and will mix it up in the lane if he gets a chance to.
Per Wilson-Frame, he has offers from Wichita State -- who he called his leader -- along with
Tennessee
,
Minnesota
, Hofstra, Providence, St. Joseph's,
Georgia
and
Rutgers
.
Brodeur making a name for himself
One of the most enjoyable teams to watch at the National Prep Showcase is Northfield (Mass.) Mt. Hermon. NMH is loaded with size and talent and they are comfortable playing fast or in a controlled game. Making more of a reputation for himself each time he takes the floor is three-star junior power forward
A.J. Brodeur
.
He didn't put up huge numbers on either Friday or Saturday, but his 10 points against Hargrave Academy on Saturday showed plenty. At 6-foot-8, he has a very good basketball build with long arms and lean strength. He can run the floor, he has quickness in the lane and he is a smart competitor.
So far, Brodeur says that he has offers from George Washington, UMass, Davidson and Ivy League programs like Harvard, Yale, Brown, Princeton and Columbia. Others that have shown early interest include
Wisconsin
and Xavier.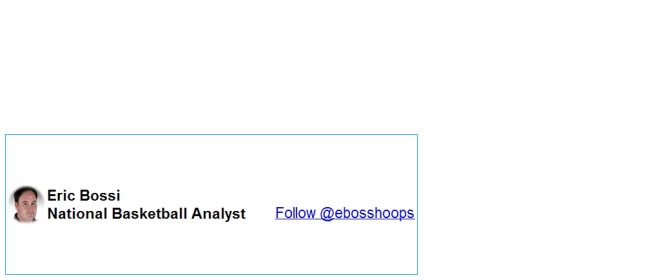 Click
Here
to view this Link.