Meyers Mailbag: Latest on Daniels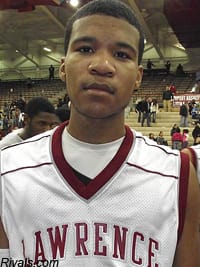 And who has the top 2012 recruiting class?
These questions and more are addressed by National Recruiting Analyst Jerry Meyer in this week's mailbag.
Duke makes a move
- Daryl from Bryans Road
If Duke lands Daniels, it will probably push its recruiting class just slightly above St. John's class into the No. 2 slot behind Kentucky.
Turmoil in Tennessee
- David from Nashville
Tennessee's recruiting is in a precarious position and that is putting it nicely. The heat is on Coach Pearl, and the recent comments by Tennessee athletic director Mike Hamilton have most everyone in Tennessee feeling like there will be a coaching change at the end of this year.
I don't think the recruiting restrictions are the issue right now. The bigger question is whether or not Coach Pearl is the coach after the season.
My take is that if he keeps his job, he will keep his recruits. If he doesn't keep his job, the new coach will likely come to Tennessee and have to put together a new recruiting class.
Top class?
- Nick from Bloomington
If Hollowell, who is the No. 39-ranked prospect in the Rivals150, does chose Indiana, he will give the Hoosiers a good chance to hold onto the No. 1 spot in the 2012 team recruiting rankings for good.
Indiana's rise
- Richard from Bloomington
Zeller is a promising prospect and Indiana might very well finish in the upper half of the Big Ten, but I would consider it unrealistic to expect Zeller to be an instant difference maker for Indiana.
Zeller will certainly make Indiana better, giving them a more athletic, longer and a better all around player at the center position. It will likely take some time and some maturing physically before Zeller is a dominant player.
UConn update
- Brandon from Knoxville
Connecticut has had some tough misses in the 2011 class, and the NCAA investigation of the program hasn't helped UConn's recruiting effort either. But when you look at Connecticut's roster, the potential loss of Walker is the only significant loss.
Lacey does have UConn in his top five, but Alabama and Kentucky are the perceived leaders in his recruitment.
UConn is, however, the favorite to land Drummond, who is the No. 1-ranked prospect in the 2012 Rivals150.
[rl]