Meyers Mailbag: Competition for top class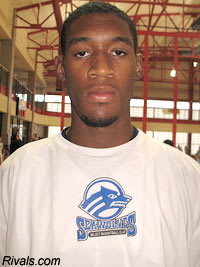 Previous mailbags
Ohio State
once looked like a lock to hold the No. 1 spot in the 2010 team recruiting rankings. But is it possible that a beast from the east could overtake the Buckeyes?
What gives with
Kentucky
having the No. 1 recruiting class in 2009 but not having even a single commitment in the 2010 class?
National Recruiting Analyst Jerry Meyer answers these questions and more in this week's mailbag.
[rl]