Meyers Mailbag: Can a PG top Teague in 2011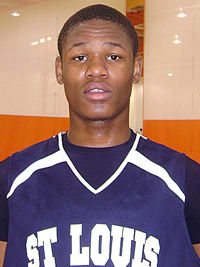 Which point guard out of the 2011 class would you want to run your team next year?
And how about a list of five prospects who emerged out of obscurity to national prominence during this year's travel circuit?
These questions and more are addressed by National Recruiting Analyst Jerry Meyer in this week's mailbag.
Picking a point guard
- Jason from Augusta
Teague is the most talented player of the three, and he is the one I would pick for my team. He is an explosive playmaker with top-shelf abilities that just can't be taught. His quickness and speed with the basketball put him in the same category as talented point guards such as John Wall and Derrick Rose.
When the offense breaks down, Teague has the ability to create something out of nothing. That is one of the most valuable assets a point guard can bring to a team. It doesn't take much to get a team into an offense, but it takes a rare talent to create the offense.
The areas of weakness for Teague are areas that can be improved through quality coaching. I expect his outside shooting to improve as we are seeing with the point guards mentioned above. And I believe a coach that knows how to handle point guards will help Teague become a better leader and communicator.
Not too far behind Teague is Turner. I love how Turner has a well rounded offensive game and can defend either a strong guard or quick guard. He has the potential to be a lockdown defender on either the point or shooting guard.
Kabongo is going to be a very good college player as well. He has excellent leadership abilities and the intangibles that you love to have in your point guard. Full of talent as well, Kabongo just isn't as physical and athletically explosive as Teague and Turner.
Lavin looks West
- Marco from Rackaway Beach
Lavin's focus on recruiting the West Coast will be more of a long term strategy than a short term strategy because I expect it to be effective.
It seems as if every quality West Coast prospect is listing St. John's right now. With Lavin's strong connections on the coast, I expect him to land some of these prospects.
Lavin will also dig up some diamonds in the rough out of California similar to what Al Skinner did at Boston College.
At the same time, Lavin won't ignore the New York City area, but will instead try to unite the best from both coasts.
Asking for a top 10 recruiting class at this point is asking a lot. But given Lavin's energy and recruiting prowess, eventually producing a top 10 recruiting class is definitely within the realm of possibility. A lot will hinge on early on-court success.
Super scorers
- Jerome from Irvington
I'll give you my top scorer out of the 2011, 2012 and 2013 classes.
He is also good shooter from deep. Maybe even better than a good shooter, but he takes so many difficult three-pointers, he doesn't shoot that high of a percentage from three. If he would reign in his shot selection, his percentage would certainly go up.
At the same time, though, his ability to make difficult long range shots makes him such a dangerous offensive player.
Making a name
- Patrick from Atlanta
I'm going to include the spring events as well in answering this question.
McLemore's match
- Matthew from St. Louis
No comparisons are perfect, but McLemore reminds me of former Oklahoma State star James Anderson. They are similar in size and have comparable athleticism. Like Anderson, McLemore has a well-rounded skill set and is also a versatile defender. Both can catch and shoot, create plays off the dribble and are dangerous offensive rebounders.
Anderson really improved as a long-range shooter in college, and it will be interesting to see if McLemore becomes as dangerous a shooter as Anderson became.
[rl]