Memorial Day Classic top performers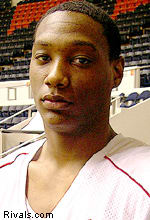 The NIKE Memorial Day Classic held in Nashville, Tenn., provided top prospects with yet another opportunity to shine.
National Basketball Analyst Jerry Meyer took in all the action and has narrowed down the best of the best to a top five.
Here are the top performers at the MDC that Meyer scouted and with a breakdown of each.