McDonald's AA Game: Prospects predict peers' college decisions
It's our job at Rivals.com to cut through all the noise and zero in on where the nation's top players will end up playing college basketball. Sometimes the best intel comes from fellow elite prospects.
This week at the McDonald's All-American Game, we surveyed several prospects about where some of their peers will eventually land. Here is what they said.
RELATED: Takeaways from game | McDonald's All-Americans share their what-if scenarios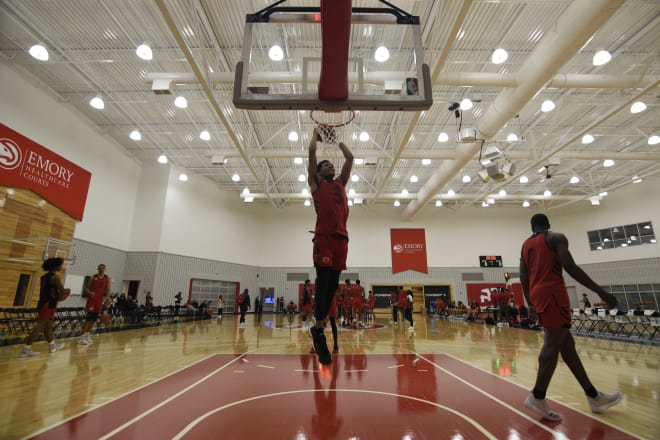 The pick: Kentucky
Why: "I was hoping Duke but maybe Kentucky. I'm not sure. I don't know. I haven't heard anything and he hasn't given any hints either." - Five-star Duke commit Tre Jones
Why: "If I had to guess I would say he's going to join a blue blood. Put it like this, if P.J. Washington and Jarred Vanderbilt go to the league, he's going to Kentucky. If not, he's going to Duke." – Five-star Mississippi State commit Reggie Perry
The pick: North Carolina
Why: "I think he's going to come to North Carolina." - Five-star North Carolina commit Nassir Little
The pick: North Carolina
Why: "It would be a good fit for him. Roy (Williams) loves the bigs so he's going to get the ball." - Five-star North Carolina commit Coby White
The pick: Kentucky
Why: "I think if not his second choice would be North Carolina." - Five-star Maryland commit Jalen Smith
Why: "I don't know where he's going. He hasn't told anybody anything." - Five-star Kansas commit Quentin Grimes
The pick: Kentucky
Why: "I think Kentucky. I don't know what coach (John) Calipari can pull off, but I think that's where he's going." - Five-star Kansas commit Devon Dotson
The pick: Kentucky
Why: "I feel like I see a fit for him at Kentucky." – Five-star LSU commit Nazreon Reid
The pick: North Carolina
Why: "I'm not sure because I don't know which schools he's focused on but I'll probably say he'll go to North Carolina. That's a guess." - Five-star Oregon commit Louis King
The pick: Duke
Why: "He seems like a Duke type of player. He just plays in rhythm, he can catch and shoot, he plays solid defense and he's just a good guy." – Five-star UCLA commit Moses Brown
The pick: North Carolina
Why: "I feel like he fits well in there and coach Williams is doing a good job recruiting him. Who wouldn't want to play there?" – Uncommitted five-star Romeo Langford
The pick: Duke
Why: "I just hear guys here recruiting him to try to get him to Duke with them." – Five-star Syracuse commit Darius Bazley
The pick: Duke
Why: "All I know is that he's looking at Duke and that's all I'm really worried about so I'm going with Duke." – Five-star Duke commit Cameron Reddish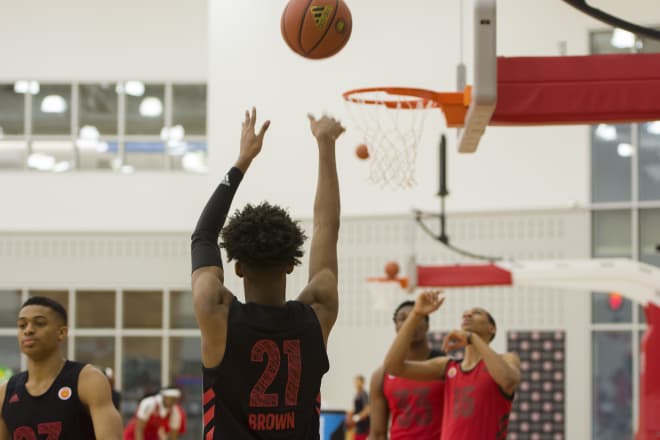 The pick: Cal
Why: "He's from there and I think he can go somewhere that he can dominate and take over and do his thing." – Little
The pick: Cal
Why: "I don't know. I heard some other guys say Cal so I'm going to with Cal then." – White
The pick: Cal
Why: "It's California and it's kind of by his house so I think that's where he'll end up." – Dotson
The pick: Stanford
Why: "I think he's going to Stanford." – Smith
The pick: Cal
Why: "I think he wants to stay on the west coast." – Grimes
The pick: Cal
Why: "He's a West Coast guy." – Langford
The pick: Cal
Why: "I seem him staying over there on the West Coast." – Uncommitted five-star E.J. Montgomery
The pick: St. John's
Why: "I think St. John's. Because I know they've been hounding him a lot and he's been going on visits and I've been seeing it on his Instagram." – Brown
The pick: UCLA
Why: "Because I feel like it's a big man school and it's something he can relate to" - Reid
The pick: Oregon
Why: "He might as well just come to Oregon with me. Cal isn't a bad school and I know he's looking at them, too." – King
The pick: Cal
Why: "I think he's going to go to Cal." – Bazley
The pick: Cal
Why: "I don't know but I'm going to go with Cal, too." – Reddish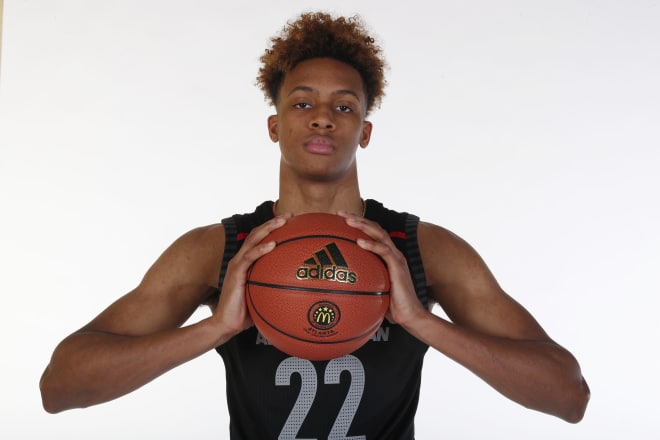 The pick: Kansas
Why: "He seems like good friends with those guys that are going to Kansas." – Jones
The pick: Vanderbilt
Why: "I've got my money on Vanderbilt. I feel like Indiana is close to home but he would have to play a really big role there. With Vanderbilt having Darius Garland and Simi Shittu there already I feel like it would be a good three-man combination." – Perry
The pick: Vanderbilt
Why: "He's a hard one and he's really hard to read but I like him to go to Vanderbilt. I think he will fit in well there and they have some good guys going there, too." – Little
The pick: Vanderbilt
Why: "I think him, D.G. and Simi have something planned. They just don't want to tell anybody." – White
The pick: Indiana
Why: "I think he likes the system they play in and he's a good shooter and the coach at Indiana loves shooters." – Smith
The pick: Indiana
Why: "I think he has so much support back home and he's a hometown kind of kid. Laid back and kind of quiet." – Grimes
The pick: Indiana
Why: "He's from Indiana and I think he might stay home. He has so much fan support there and he can come in and be the man there and just put on for his state." – Dotson
The pick: Kansas
Why: "Right now all of us are going at him talking about Vanderbilt or Kansas. But hopefully Kansas is the plan." – McCormack
The pick: Indiana
Why: "He's going to Indiana. He's staying home." – King
The pick: Vanderbilt
Why: "I feel like Vandy is just his spot. He needs to be with D.G. and Simi." – Reid
The pick: Vanderbilt or Indiana
Why: "I think it comes down to those two." – Brown
The pick: Vanderbilt
Why: "He's really close with those guys and he said he has a really good relationship with Coach (Bryce) Drew." – Montgomery
The pick: Kansas
Why: "Look at him now, who is he with? The Kansas commits. I'm pretty sure one of the coaches at Kansas told their guys that playing in the game isn't your only job this week. I think he's going to go there." – Bazley
The pick: Kansas
Why: "I want to say Indiana but for some reason I want to say Kansas so I'm going to go with them." – Reddish