Maryland nabs top-25 big man Jalen Smith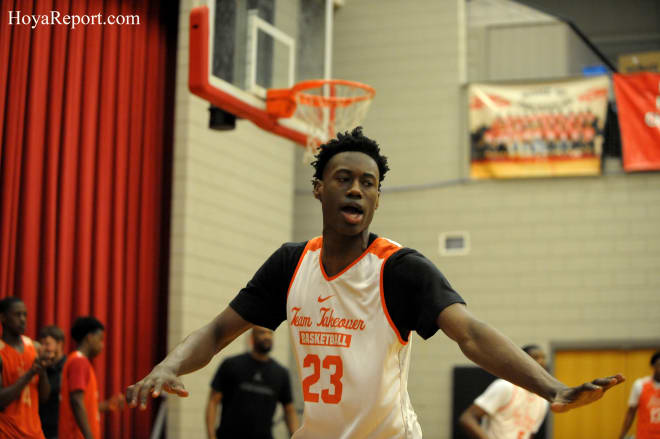 The month of June has been a good one for Maryland as they landed their second class of 2018 commitment on Monday evening, that coming from top-25 big man Jalen Smith. A four-star center that can play in a variety of lineups, Smith chose Maryland over Virginia, Villanova and a handful of others.
A product of the Team Takeover travel program, Smith is a skilled and mobile big man that can exchange ends of the floor, protect his basket, and score out to 20-feet. Averaging close to 11 points, six rebounds and a block per game this summer, Smith gave insight on his commitment. "I felt like they were the best fit for me," he said. "I felt like Maryland would allow me to get better as a player and as a scholar because if basketball doesn't pan out, they have the field that I want to study.
"They are going to bring me in as a freshman to play but I will have to put in a lot of work to do it. I can help with their offense with picking and popping, and shooting, along with creating open spaces for other players."
Citing comfortability as a reason for his commitment, Smith's former high school teammate and 2017 commit Darryl Morsell, played a part in his decision. "We have a tight relationship. He is always there for me," Smith said. "He is pretty much my brother. We grew up together. I knew I was going to be even more comfortable there with him."
The second commitment in the 2018 class for Maryland, Smith joins fellow top-100 wing Aaron Wiggins in creating the potential for another tremendous class for the Terps.