LSU adds to prestigious class with four-star Aundre Hyatt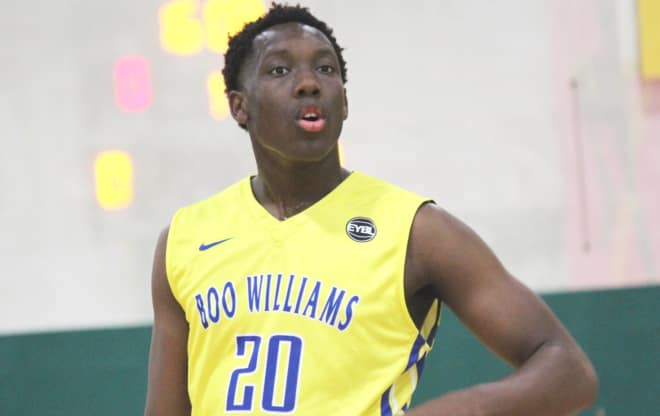 LSU put the final touches on its 2018 class thanks to the commitment of four-star wing Aundre Hyatt. Originally a member of the 2019 class, Hyatt gave his verbal pledge to the SEC program during his official visit and has decided to opt into the 2018 class, thus enrolling at LSU later this month.
One of the better shooters in high school basketball, Hyatt discussed his feelings for LSU. "They have a really good recruiting class and they were just saying that I could be that piece to bring it all together," he told Rivals.com. "Will Wade has been recruiting me the longest out of all of my final three schools and he has been really confident in me and my game."
Selecting the Tigers over Seton Hall and Rutgers, LSU has put together arguably its best class this century. Known for his shooting abilities, Hyatt brings loads of versatility to the court thanks to his size and length on the perimeter, though he will be most valued for his shooting capabilities from 20-feet and out.
Sitting with the fourth best class nationally, Hyatt is the fifth prospect rated four-stars or better to pledge to the Tigers. The eighth member of its 2018 class, Will Wade and his staff have checked all of the boxes for its incoming group of freshmen.
Returning such standouts as Tremont Waters and Skylar Mays, this upcoming season's squad will be bolstered by five-stars Nazreon Reid and Javonte Smart, along with Rivals150 members Emmitt Williams and Darius Days. Now with shot-making wing Aundre Hyatt in tow, LSU has an even better chance of securing its first NCAA Tournament berth since 2015.