LeBron James: Final day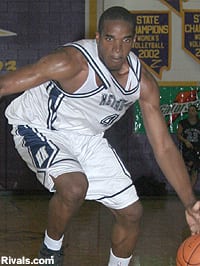 No. 6 in the Rivals150, Samuels is making a strong argument to crack the top five.
Although Samuels got the better of both of them, Cousins and Harris had outstanding camps in their own rights. Cousins is cutting down on the number of outside shot attempts and playing an aggressive, physical style of play. He finished against contact and has had some impressive finishes against contact on drives to the basket. It is also a guarantee that he will deliver a couple nifty assist passes in every outing.
[rl]