Kingwood: Day two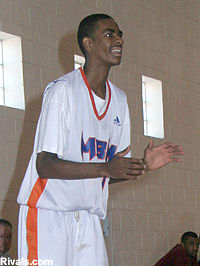 For King of the Court, who lost by seven, Roe had 21 points and Freeze finished with nine and five rebounds.
Monroe finished with 16 points while Amiinu scored 19 for the Georgia Stars.
A speedy ballhandler with a scoring mentality, Jennings failed to record an assist or grab a rebound in the first half. For Jennings to be considered an elite prospect, he is going to have to take his game to a level where he makes the players around him better.
Behind the scoring of Jennings, SoCal cut the margin to eleven, 41-30, at intermission.
"My original top five is still ahead of these new schools because they have been recruiting me the longest," Williams said. "But if these new schools offer, then I'll closely consider them."