Kentucky lands five-star No. 2 in P.J. Washington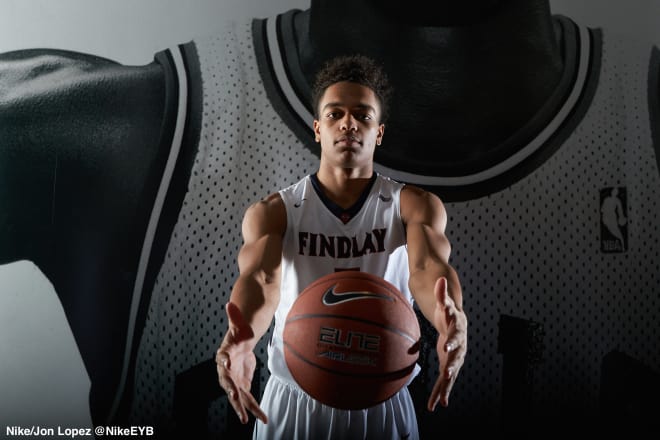 For the second time in just a few hours, John Calipari and Kentucky have added a five-star prospect to their 2017 recruiting efforts.
During a televised announcement on ESPN, Henderson (Nev.) Findlay Prep forward P.J. Washington confirmed what has been speculated over the past few weeks, he's headed to Lexington for college.
"Next year I'll be going to the Universit of Kentucky," said Washington. "Just the way Coach Calipari uses his players and gets them to the next level."

A native of Texas who now plays for his father, Paul Washington Sr., at Findlay, Washington is as good an example as there is in the class of 2017 of a player who understands and plays to his strengths.
Capable of stepping out and making jumpers, Washington is an Alpha competitor who commits himself to crashing the glass and getting himself easy buckets. Once he has picked up some easy baskets, he then starts to take his game outside with a focus on mid-range jumpers, shot fakes and drives and then the occasional three-point shot when the opportunity presents itself.
Washington is also a good defender, similar to Paul Milsap during his high school days.
Washington joins five-star center Nick Richards, who chose the Wildcats earlier Thursday.