Kansas lands nation's top senior in guard Josh Jackson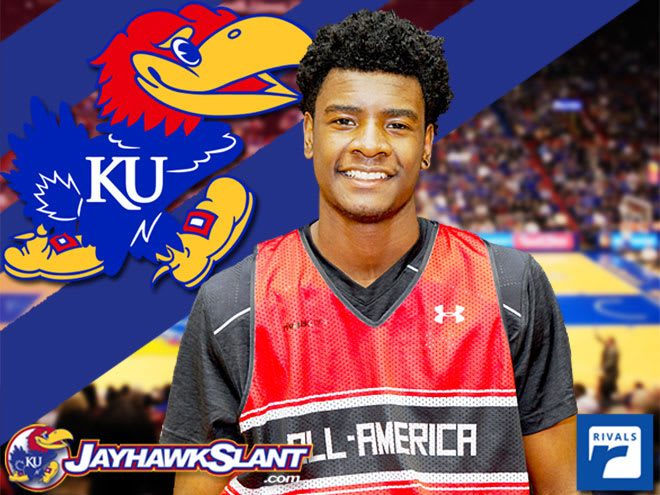 No. 1 prospect Josh Jackson announced that he will play his college basketball at Kansas. The 6-foot-7 wing from Detroit, who played his final two years of high school ball at Napa (Calif.) Prolific Prep, is the top player in the class of 2016.
IN THE WORDS OF JACKSON'S MOTHER...
Jackson's mother Apples Jones spoke exclusively with Rivals.com and broke down her role in helping her son find a school and why she felt Kansas won out.

"For myself my goal was to find out which schools had his best interest and all I wanted to do was report back to Josh on what I found," said Jones. "When I say best interest I'm talking for the long haul and as a person and not just a basketball player. He's invested a lot in his future success and I've invested a lot in his future and we wanted him to go somewhere that he felt he could continue on that road."
"(Kansas) had the plan and roadmap and they laid it out for me," said Jones. "I could see the future they had planned for Josh from his freshman year to his senior year. I could also see that they cared about him more as a person than as a basketball player.

RIVALS' REACTION ...
By landing Jackson, Kansas has landed the No. 1 senior in the country for the third time since 2010.
While Josh Selby was a bit of a bust from the class of 2010, 2013's Andrew Wiggins certainly wasn't and we would expect the impact of Jackson to be much more along the lines of Wiggins.
An elite athlete, Jackson is as good an open court player as Rivals.com has ever scouted. He handles the ball at full speed and always seems to find a way to get to the rim or to make a play for a teammate to get an easy bucket.
He defends exceptionally well, he is a big-time competitor and he is relentless in attacking the basket. Jackson's jump shot does need to get more consistent but he is a confident shooter who at least makes defenders respect that he will launch from the outside.

WHAT'S NEXT?
A McDonald's All-American, Jackson makes what was an already solid class and outstanding one. He joins fellow McDonald's All-American Udoka Azubuike who is a true back-to-the-basket and bruising big man. Also in the class is Rivals150 forward Mitch Lightfoot, who has the potential to develop into a hustling, mobile, floor-stretching four-man.
Kansas had been hoping to add five-star big man Thon Maker to the class but he's attempting to gain eligibility for the NBA Draft and is quite likely to look overseas if that doesn't work out. Five-star shooting guard Terrance Ferguson remains an option and the Jayhawks are also exploring the fifth-year transfer market.